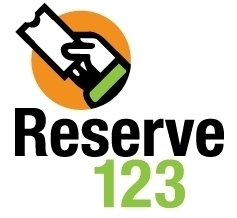 Atlanta, Georgia (Vocus) March 18, 2009
In these trying economic times, it is important to plan activities that are not only fun and entertaining, but cost-efficient as well. With that in mind, tour provider Alcatraz Media has come up with some excellent tips for how to spend the day in New York City for less than $20 per person.
Visit the American Museum of Natural History
Museums are not just for school fieldtrips anymore. The tremendous mammal exhibits and anthropological collections make this a hole-in-one for adults and children alike. Visitors can spend as much time in the museum as they would like, and afterwards astronomy enthusiasts can head over to the Rose Center for Earth and Space at no extra charge.
-Atlantis Marine World in Riverhead, NY
Another favorite that is both entertaining and educational, this interactive activity will bring a smile to the faces of everyone in the family regardless of age. Guests can get their feet wet in a salt marsh, climb a rock wall, and check out the largest coral reef display in the Western Hemisphere all in one day.
Take the Celebrity Walking Tour
What do Sarah Jessica Parker, Matthew Broderick, Joan Rivers, and Julia Roberts all have in common? They have all been sighted on this walking tour of Manhattan's Upper West Side. This is also a great opportunity to stroll past some of the most expensive and sought-after real estate in the world.
-Harlem Hip Hop Church Tour with Kurtis Blow
This unique religious experience is led by rap pioneer Kurtis Blow, who serves as the Musical Director. A live DJ and choir, passionate and lively praise and worship, and uplifting gospel music make this church visit one to remember for years to come.
Distinctive "duck" vehicles take guests from the streets of Manhattan to the waters of the Hudson River. Not only is this an economical touring option, but it is also a fabulous way to see the New York City skyline from the water while learning about the journey of English explorer Henry Hudson.
-Sports Museum of America in New York
Tourists and locals enjoy perusing this hall of sports films and memorabilia. For $25, an adult and a child can gain admission and walk around for hours looking at over 1,100 photos and 600 artifacts from all of America's most loved sports of all time.
-Walkin' Broadway Tours
This self-guided walking tour is led by the voices of the stars via personal headsets. A trip through the streets of the Theatre District is set to the soundtrack of shows and background on some of the most famous theatres and personalities in the world.
-A Visit to the EastVille Comedy Club in Manhattan
A visit to this retro comedy club in the East Village provides almost two hours of quality stand-up comedy during the week or on the weekend. Comedians come from all over television and film and are ready and willing to amuse the masses.
More Top Attractions for Under $25
*For those who have an extra $5 to spare, the Beast Speedboat Ride is a real crowd-pleaser and takes groups on a wet 'n wild ride through New York Harbor. Traveling at 45 miles per hour, the speedboat whips past New York's skyscrapers and lands guests right in front of the Statue of Liberty for a photo-op.
*The Brooklyn 2-Day Attraction Pass, which allows visitors entry into 11 Brooklyn-area attractions, is available for just under $25. As an added bonus for purchasing the card, customers receive a 140-page guidebook and are able to skip to the front of the line at each attraction.
About Alcatraz Media and Reserve 123:
Alcatraz Media is the world's largest provider of tours and activities, welcoming over a million visitors per month. They provide reservations for more than 10,000 tours, attractions and activities in over 400 destinations and 60 countries. The business was formed in 1999 in San Francisco, California and is now headquartered in Atlanta, Georgia.
Reserve123.com, the newest addition to the Alcatraz Media network consisting of over 2000 websites, provides one-stop shopping and an excellent way to research and reserve activities and transportation services. They also provide a variety of travel resources including a Travel Blog, the VIP Tickets website, and a gift card program.
All of the tours and activities provided by Alcatraz Media have been hand-selected by a staff of travel experts, concierges, travel agents, and local operators. The company works hard to provide millions of customers with quality experiences and excellent customer service. They sell directly to consumers as well as through a network of agents and affiliates around the globe.
For more information, please visit http://www.Reserve123.com or contact Jamie Siegel by phone at (678) 320-2245 or email at Jamie (at) Reserve123 (dot) com.
###