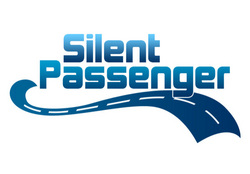 We're incredibly excited to announce SP Messaging to our customers
Deer Park, NY (PRWEB) March 24, 2009
Vehicle Tracking Solutions (VTS) today announced they will be releasing SP Messaging as an add-on feature to its Silent Passenger GPS tracking and fleet management application. This new product will be available to new and existing customers in early April.
SP Messaging uses Garmin personal navigation devices (PNDs) to relay text messages and route information between the office and driver. The module will allow companies to become more efficient by giving drivers access to in-vehicle navigation, messaging and job dispatch information.
How It Works:

Garmin PNDs are installed in each vehicle with a connection to the GPS tracking transponder
Dispatchers can send messages and "new destination" message prompts for instant re-routing to each vehicle's Garmin PND via the Silent Passenger application
Drivers can respond with a series of message acknowledgments, canned messages or free entry text. All messages appear in the Silent Passenger inbox.
Drivers can set a status on their Garmin unit (such as available, out to lunch, or on a job) which will be displayed on the office or dispatcher's Silent Passenger screen
"We're incredibly excited to announce SP Messaging to our customers," said John M. Cunningham Jr., president of Vehicle Tracking Solutions. "In the past month, we have expanded our product offering tremendously with the launch of the industry's first real-time true speed notification system and now the SP Messaging module. This demonstrates the commitment of VTS to implement new and innovative technology to help our customers run more efficiently."
Vehicle Tracking Solutions recently introduced the industry's first real-time true speed notification system which uses a database of US posted speed limits, provided by SpeedGauge, Inc. This special feature of Silent Passenger reports actual vehicle speed compared to the posted speed limit.
About Vehicle Tracking Solutions:
Vehicle Tracking Solutions is a Long Island based company and a leading provider of Automatic Vehicle Location (AVL) devices and fleet management solutions. VTS tracks more than 13,500 vehicles 24 hours a day for clients in 32 states. Operating since 2002, VTS was named to the 2008 Inc. 5000 list of fastest-growing private companies in the U.S. VTS operates offices in New York, Massachusetts, North Carolina, Connecticut, Florida, Arizona, Minnesota, New Mexico and Texas, and is the only company in the AVL industry to offer franchise opportunities. For more information, visit http://www.vehicletrackingsolutions.com.
###