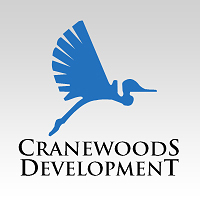 Lofts in walkable, multi-use settings are the wave of the future and in demand today
Jacksonville, FL (PRWEB) March 24, 2009
Jacksonville lofts are now available at bank-approved Short Sale pricing at The Chelsea Lofts in Jacksonville's storied Riverside/Avondale historic district. Winner of four design awards for historically compatible design and construction, The Chelsea Lofts' price per square foot is nearly $100 less than other residences in the area, and two lofts have been sold between December 2008 and February 2009. Only a select few residences remain. New price reductions are anticipated to clear out the short sale inventory within the next couple of months. The Developer has also released a hand full of lofts now available for rent.
The project, priced below developer construction costs, was recently completed by Jacksonville-based HCM Construction, the winner of numerous awards for its distinctive condominium and hotel projects.
These North Florida condominiums are in the heart of one of Jacksonville's most pedestrian-friendly neighborhoods. Residents in the area enjoy easy access to unique shopping districts, museums and galleries, and some of the city's most popular restaurants, clubs and nightspots. The neighborhood is just a short drive to business centers and recreation in downtown Jacksonville.
"Lofts in walkable, multi-use settings are the wave of the future and in demand today," says Kristin Fanning of Cranewoods Realty. "At the Chelsea, homeowners may actually park their cars on Friday after work and not need them again until Monday morning, if then." Fanning adds that "this is an exceptional opportunity to acquire Florida real estate at short sale pricing."
The Chelsea Lofts' cutting-edge, modern interiors include open floor plans, 10-foot-plus ceilings and contemporary finishes. These stylish units also include concrete floors, exposed spiral ductwork and mechanical systems, and flexible lighting grids. Each loft offers private, spacious balconies with views of the historic district, pre-wiring for high-speed Internet access and flat-screen TVs, modern stainless kitchen appliance packages and much more. Buyers may choose from three professionally designed modern finish palettes and optional free-standing screens.
Convenient to the bohemian Five Points shopping and dining district, St. Johns River and metropolitan Jacksonville, The Chelsea Lofts are a unique choice in North Florida real estate. As prime Jacksonville investment property now available at substantially reduced prices, the development offers excellent rental income opportunities in a desirable neighborhood.
About Cranewoods Development
Andrew Howe, president of Cranewoods Development, is an award winning developer, general contractor and real estate consultant with over 35 years experience. Cranewoods offers full service real estate consulting to lenders and investors. Services include: development consulting, bank loan workout solutions, court appointed receiver, turn-key development management, construction management and general project problem solving. To explore Cranewoods further, visit: http://cranewoods.com or follow them on Facebook at http://Facebook.com/CranewoodsDevelopment
Jacksonville, FL | Cincinnati, OH.
PH: 513-257-0749 | 904-758-3434
# # #