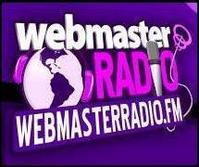 Fort Lauderdale, FL (PRWEB) March 23, 2009
A weekly radio show exploring the connection between communication and human motivation, Fired Up!, made its debut on WebmasterRadio.FM and now airs Mondays at 1pm EST.
Hosted by Gordon Rudow, CEO of Bonfire Communications, Fired Up! is designed to make professional communicators more effective at motivating people to buy products and services, agree to strategies and business initiatives and proactively embrace efforts requiring shifts in thinking, feeling, behavior and interaction.
Understanding human motivation is key for all professional communicators, including those focused on public relations, advertising, marketing, or any other corporate or internal communications endeavor. As a CEO, senior advisor to Fortune 500 Companies, government and non-profit organizations, and partner to many leading consultants and authors, Gordon Rudow has leveraged this critical understanding to create significant and positive change at organizations worldwide.
Gordon brings his dynamic personality and experience to Fired Up! on WebmasterRadio.FM in a topical show format which presents the latest research and thinking models through provocative discussions and interviews with thought leaders spanning myriad industries and specialties. With Gordon's wide-ranging network of colleagues and clients, each 30-minute episode connects together to create a big picture perspective on how to ignite collective action across broad and varied audiences.
WebmasterRadio.FM is the best known online radio network in the digital marketing world. Serving original content to over 2.5 million listeners per year, WebmasterRadio.FM is the platform for some of the most respected thought leaders in the digital marketing and B2B marketplace.
Fired Up! with Gordon Rudow airs every Monday at 1pm Eastern Time, and is available on demand from our website (http://www.webmasterradio.fm/fired-up/)
About WebmasterRadio.FM
WebmasterRadio.FM is the premier online B2B radio and podcast network. Through its broadcasts, WebmasterRadio.FM lifts the "veiled curtain" of the Internet, bringing the business community together through an interactive radio network. Its listeners are a global group, comprised of everyone from corporate executives and decision makers to small and mid-sized businesses and individual entrepreneurs. WebmasterRadio.FM's stellar line-up of radio programming includes "CoverStory" with Jiyan Wei of PR-Web, WebmasterRadio.FM's official newswire; "Office Hours" with former Google developer Vanessa Fox; "The Shoemoney Show" with Jeremy Schoemaker, "Career Considerations" with Penelope Trunk; and more. To tune into WebmasterRadio.FM's live content or check out the show lineup, please visit http://www.WebmasterRadio.FM.
Contact:
Brandy Shapiro-Babin
1.954.736.4171
# # #