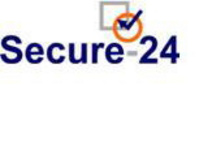 The Technical Resource Center will provide technology and services that are needed to attract and support emerging businesses to this region
Southfield, Michigan (PRWEB) March 20, 2009
Secure-24, a leading provider of managed hosting, disaster recovery, and managed services, has joined with Wayne County Government and Plymouth Township in a unique partnership to create a new state-of-the-art data center and Technology Resource Center that will host all county technology services and enhance the technical attractiveness of the region.
This Technical Resource Center will deliver the very best technical business solutions, while maintaining a vision for regional economic growth. The Technology Resource Center will be able to support the IT needs of private sector clients in addition to serving the needs of all 43 communities in Wayne County.
Secure-24 has invested an initial $5 million to build the new 18,000 sq ft data center in Plymouth Township slated to open in April 2009 and expects the total investment in the Wayne County facility to exceed $10 million over the next several years.
"Wayne County Executive, Robert Ficano and the administration of Wayne County played a significant role in our decision to make this investment here in Michigan," states Matthias Horch, CEO at Secure-24. "They then took it a significant step further by architecting a public and private partnership to bring these services and facilities to other municipalities in the region."
"The Technical Resource Center will provide technology and services that are needed to attract and support emerging businesses to this region," said Robert Ficano. "What Secure-24 is creating and will continue to create in Michigan acts as a solid technical foundation for high tech companies looking to expand within or move to the area. I commend my team led by my deputy Azzam Elder for working closely with Secure-24 and putting the necessary plans in place to diversify our region and create new jobs."
"We expect to continue building infrastructure in the region and we anticipate that we will continue on our trend of growth and job creation. Secure-24's partnership with the County has contributed to that growth. The partnership has also allowed us to expand our service offerings to better serve our public sector clients," according to Horch.
Secure-24 was recognized in 2008 by Inc. Magazine as one of the fastest-growing private companies in the United States, ranking #1 in Michigan and #13 in IT services nationwide.
The Michigan Economic Development Corporation recently approved a High-Technology MEGA Employment Tax Credit based on Secure-24's expansion in Michigan and the expected direct creation of an additional 263 high-tech, high-wage jobs.
About Secure-24, Inc. (http://www.secure-24.com)]
Secure-24 is a premier provider of managed hosting, disaster recovery, onshore IT outsourcing, and managed services for the mission-critical IT applications of industry and government.
Secure-24 provides critical application hosting and managed services to organizations that need to meet rigorous compliance metrics (i.e. SAS 70, HIPAA, Sarbanes-Oxley, GLB, ISO, FFIEC.) A deep knowledge of Enterprise Resource Planning (ERP) systems and complex architectures combined with state-of-the-art data centers and infrastructure allow Secure-24 to deliver solutions that are highly available, scalable to accommodate evolving business needs, and that meet the security requirements of today's demanding regulatory environment.
Secure-24 is a certified SAP® Hosting Partner with a broad SAP Basis Competency Center and an executive management team with over 20 years of SAP Hosting experience. Secure-24 is also a certified Oracle® Partner for hosting Oracle Enterprise Performance Management (EPM) solutions such as Oracle e-Business Suite, JD Edwards, Siebel, PeopleSoft, and Hyperion. As a VMware® Hosting Provider, Secure-24 offers server consolidation and Virtual Desktop Infrastructure (VDI.)
###