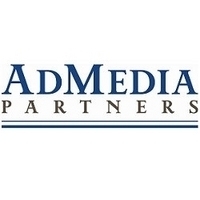 New York, NY (PRWEB) March 20, 2009
M&A firm AdMedia Partners today announced that Western Interiors & Design, a seven year old shelter publication that showcases the best designs and architecture that emanate from the West, was acquired by Sandow Media, publisher of high-end consumer magazines NewBeauty, LUXE, InSync and Worth.
Michael Klingensmith, Managing Director of AdMedia Partners, said, "Although the current economic situation is a difficult one, we continue to see strategic buyers like Sandow Media completing transactions similar to today's acquisition of Western Interiors & Design. There are a number of advertising synergies and future opportunities from combining Western Interiors &Design with LUXE. This move will undoubtedly strengthen Sandow's position in the luxury market."
"Western Interiors has created a powerful voice in the design community and has built an extraordinarily valuable and loyal reader base among affluent homeowners and the design trade. We couldn't imagine a better fit for LUXE. Our editorial mission, reader demographics and circulation footprint complement each other perfectly," said CEO Adam I. Sandow.
Sandow also noted, "We have been extremely fortunate that, in spite of the housing downturn, LUXE has helped our advertisers grow their businesses in this tough economy. The addition of Western Interior's valuable content, unique knowledge base, industry partnerships and talented staff will further strengthen our ability to better serve all of our advertising partners."
An additional key driver for this acquisition is the opportunity to combine the highly proprietary controlled circulation of LUXE with the ABC-audited 275,000 paid and verified circulation of Western Interiors. According to the June 2008 MMR Subscriber Study, the Western Interiors subscriber has an average household income (HHI) of $329,000 and an average net worth of $2.8 million dollars. Almost 60 percent of the subscribers have a second home and 33 percent are design professionals. Western Interiors is also prototyped in MMR and ranks in the top ten of all consumer magazines in median HHI.
"With Sandow Media as our new parent company, we will no doubt have a superior ability to better serve our advertising partners as well as our readers. Our combined strengths will greatly increase our impact in the luxury shelter market and leverage the vital industry relationships we have established over the past seven years at Western Interiors & Design," said Publisher Jennifer Matthews.
About LUXE MAGAZINE:
LUXE is a high-end residential design and architecture magazine built around the philosophy that each geographic region of the country has its own unique design style and culture. In creating a national publication that focuses its editorial content and industry partnerships on a region-by region basis, LUXE has built a powerful resource for the design trade as well as affluent homeowners with a distribution of over 400,000 copies quarterly.
About Sandow Media:
Founded by Adam I. Sandow in 2002, Sandow Media is a leader in building multichannel, vertically integrated luxury brands online and in print. The company's foundation is built on identifying underserved markets, creating indispensable resources and building influential consumer publications and online properties. Sandow Media's flagships include the powerhouse beauty brand NewBeauty magazine and LUXE, the nation's largest network of luxury shelter magazines. Sandow Media also publishes Worth, a high-end magazine about wealth management and InSync, the premier watch enthusiast publication.
About AdMedia Partners:
AdMedia Partners is a leading boutique financial advisory firm that provides middle market mergers and acquisition advisory services to the media and publishing, advertising and marketing, and related online and information service businesses. Founded in 1990 and located in New York City, the firm has completed over 160 transactions worth over $6 billion since 1999.
Recent transactions completed by AdMedia Partners include:

Representing Bonnier, a $3.9 Billion European media company, in its acquisition of Working Mother Media from MCG Capital.
Representing Mr. Youth, a leading social marketing agency focusing on word-of-mouth, social interactive and experiential marketing, in its acquisition by The Mustang Group LLC and Alta Communications.
Representing Centro, the leading solution provider for planning and executing national buys of online local media, in its acquisition of Real Cities from The McClatchy Company.
Representing Brulant, a leading interactive marketing agency, it its acquisition by Rosetta.
Representing Barefoot, a premier creative and interactive advertising agency, in its acquisition by Omincom's BBDO Worldwide.
Representing Big Communications, a leading healthcare marketing agency, in its acquisition by Meredith Corporation.
Representing Manhattan Research, a premier healthcare syndicated research and advisory firm, in its acquisition by Decision Resources, a portfolio company of Providence Equity.
Representing Juli B, an online luxury and lifestyle brand that emails local content on upwards of 14 cities in the US and Europe to over 700,000 subscribers, in its acquisition by Modern Luxury Magazines, a portfolio company of Clarity Partners.
Representing Spunlogic, an interactive marketing agency, in its acquisition by Engauge Marketing, a portfolio company of Halyard Capital.
Representing SchoolSports, Inc., a leading active lifestyle sports media and events company for high school sports, in its acquisition by ESPN Rise LLC, a subsidiary of ESPN.
###