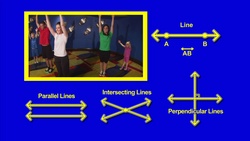 Exercising regularly and proper nutrition can help with so many medical issues and is the key to a healthful life
Tampa, FL., (PRWEB) March 23, 2009
Exploramania is heading to Hollywood for the Kids Choice Awards where its Award-winning Exploracise Gymathtics DVD is one of the unique gifts for the stars in the Celebrity Gift Lounge on Friday, March 27. Dwayne Johnson will host the 2009 Awards ceremony on Saturday night.
Gymathtics debuted at the International Toy Fair in NYC in February where it was recognized as a new innovative product in the industry. The DVD is a fun educational exercise program that teaches math and healthy lifestyle concepts during a 30-minute workout. The exercise program has been enjoyed by children as young as age 3 to as young-at-heart as age 73, while the math concepts target the second to fifth grade.
Hollywood Stars will meet the Gymathtics Stars including Ms. Carrie, Aaron, 9, and Felicia, 5. The Kids Choice Awards nominees are primarily children and teen celebrities and many of them will be among the stars that attend the Celebrity Gift Lounge and meet the Tampa-based Gymathtics cast. "It will be really cool to meet the famous kids that we see on TV," said Aaron. "I hope to meet Miley Cyrus," exclaims Felicia, "I am her BIGGEST fan."
"We are honored to be invited to participate in the Kids Choice Awards Celebrity Gift Lounge," states Scheiner, Founder of Exploramania. "Our passion is to help children exercise their minds and bodies to develop a healthy lifestyle for a successful life ahead. Many celebrities share the same passion of helping children and we look forward to sharing the Gymathtics product with them."
Stars scheduled for the 2009 live telecast according to Nickelodeon are Hugh Jackman, Amy Adams, George Lopez, Keke Palmer, Robert Pattinson, Queen Latifah, Amy Poehler, Ben Stiller, Reese Witherspoon, Miranda Cosgrove, Vanessa Hudgens, Zac Efron and Nat and Alex Wolff. Also, the Jonas Brothers will be performing.
Stars from Hannah Montana, Wizards of Waverly Place, and iCarly are expected to attend the Celebrity Gift Lounge. With so many top actors who have young children, Exploramania is hoping to share its DVD that touts "Get Fit! Get Smart! Have Fun!" with the likes of Angelina Jolie, Callista Flockhart, and Julia Roberts, whose children are in the age range for whom Gymathtics was developed. "Kids today need more opportunities for educational and fitness activities to improve their health and knowledge," said Scheiner, a mom of two, and founder/CEO of Exploramania who developed the Gymathtics DVD as her first product in a line that she hopes will encourage kid fitness - both physical and mental.
The workout was made to encourage kids to learn while they burn (calories). Circles, lines, and polygon stretches using arm and leg motions help teach children in an experiential video, replete with lively music and gentle guidance, to get little hearts racing with aerobic routines. Segments, such as "Counting Calisthenics" and "Pattern Power" feature aerobic movements that challenge minds and muscles.
Scheiner overcame her own challenges to bring this product to so many children. Affected by a food poisoning incident over ten years ago, she has managed an autoimmune condition, which has joint pain-like arthritis. Through a healthy lifestyle and physician supervision, she hesitantly moved forward to create the Exploracise Gymathtics program only to realize that the additional exercise developing the program helped her condition.
"Exercising regularly and proper nutrition can help with so many medical issues and is the key to a healthful life," said Scheiner. "We especially need to help children make positive choices to establish healthy lifestyle habits from an early age."
Videos on exploramania.com. The DVD retails for $24.99 and is available on the website or Amazon.com. Contact Exploramania at 1-877-50-EXPLORAMANIA (1-877-503-9756), info (at) exploramania.com and on Twitter @Exploramania and to view more press mentions: http://public.me.com/ascheiner
# # #