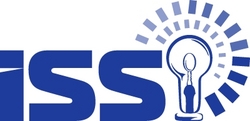 Colorado Springs, CO (Vocus) March 24, 2009
The Air Force Research Laboratory, Space Vehicles Directorate has awarded Intelligent Software Solutions a contract to explore the impact of threats to United States space assets. The Space Threat Object and Resource Management or STORM program will monitor potential hostile actions against U.S. space assets and develop optimal courses of action to counter those actions.
The research effort will explore the application of various reasoning approaches and develop a recommended design and implementation plan for a full-featured capability to be proposed for later this government fiscal year.
According to Dr. David Rodvold, ISS Space Programs lead, "STORM only furthers our work in the increasingly important area of space situational awareness. With recent events involving both the self-destruction of a Chinese satellite as well as the collision between Russian and U.S. space assets, the need for a comprehensive space situational awareness capability is clearly demonstrated. ISS continues to grow our presence in this important market segment and takes pride in protecting our nations assets in space."
About Intelligent Software Solutions: ISS, one of the country's fastest growing software companies, has offices in Colorado Springs, CO, Washington DC, Rome NY, and Hampton, VA. ISS provides data analysis solutions to the Department of Defense and National Intelligence Organizations and has specific strengths in providing solutions in Command & Control, Special Operations, Intelligence, Counter-Drug, Counter-Terrorism and Homeland Security/Defense. ISS has a diverse set of customers which include: Air Force Research Laboratory, Air Force Electronic Systems Center (ESC), Naval Surface Warfare Center (NSWC), National Intelligence Community Agencies, CENTCOM, SOCOM, NORTHCOM, SOUTHCOM, STRATCOM, US Coast Guard and many others.
For more information on ISS and WebTAS related projects, visit http://www.issinc.com.
###