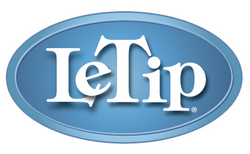 Smart professionals and business owners know the importance of networking whether business is up or down.
Mesa, AZ (Vocus) March 24, 2009
Kim Marie Branch-Pettid, CEO, LeTip International, announced today that despite the U.S. Department of Labor's report that unemployment is at its highest rate in 25 years, LeTip is growing and opening chapters in two more states; Connecticut and Iowa. The report went on to reveal that since the recession began in December 2007, about 4.4 million jobs have been lost, with more than half (2.6 million) of the decrease occurring in the last 4 months.
"While many companies struggle to survive, LeTip is growing because of our commitment to our members, and our member's commitment to each other," said Branch-Pettid.
Basic Business Survival Skills: Network, Network, Network
LeTip International is a perfect example of the power of qualified lead generation. "LeTip has been in the business of networking and referrals for more than 30 years. We paved the way in 1978 and are still holding strong—our formula works," said Branch-Pettid. "We know that referrals are essential to business survival. This certainly is not the first recession we have weathered and most likely it won't be the last." Branch-Pettid, continued, "Smart professionals and business owners know the importance of networking whether business is up or down."
"Our business is networking and we incorporate it into our corporate culture. Our Regional Directors, Chapter Presidents and Chapter Members make new connections every day. Eventually those relationships turn into new chapters and new business for our members. It's a win-win for everyone involved," stated Branch-Pettid.
No Excuses
"LeTip has strong leadership and dedicated members," said Sy Schaefer, LeTip Executive Director, NY/NJ/CT. "This is especially important in tough times, because LeTip members know they can depend upon one another for business leads and support, and other businesses hear about what we are doing and want in," said Schaefer. Recently Yolanda Lowe, a realtor with Prudential Connecticut Realty in Old Saybrook, CT and President of her chapter, LeTip of Connecticut, Shoreline earned corporate recognition for her outstanding recruiting efforts.
"Even with multiple weeks of 'Nor'easter snowstorms, Lowe went about the business of inviting area professionals to visit LeTip," explained Gary Coon, LeTip Regional Director, MA,NH,ME. "Her 'no excuses' efforts were rewarded with enough members to start a new chapter in record time!"
Extreme Teamwork
With new chapters opening in Westbrook, Simsbury and Wallingford, CT and Cedar Rapids, Iowa, it's obvious that LeTip is doing something right. "At a time when we are continually battered by the economy, I am inspired by LeTip's extreme teamwork. Working together, our members are forging ahead during these extraordinary conditions. With a common, focused goal, we can do more than survive, we can thrive," said Branch-Pettid.
About LeTip
LeTip International is the world's largest, privately owned, professional business leads organization. Since 1978, LeTip programs have helped over 50,000 members, throughout the United States and Canada, build business success through personal referrals. LeTip International's structure set the standard in the word-of-mouth referral industry. Members are known for their professionalism, dedication, and loyalty to one another, and to the LeTip Program. LeTip Chapters meet weekly to exchange qualified leads, build solid business relationships, develop strong presentation skills and become proficient networkers. Only one representative of any given profession is accepted into a chapter, and members are chosen for their occupational expertise. For more information http://www.letip.com.
# # #