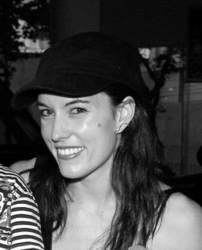 I had no idea and my heart stopped when we were announced. It is tough competition with some of the best retailers in the world competing. The criteria is tough and I am extremely proud that we won and we showed the world how great Australian retail is
Sydney, Australia (PRWEB) March 24, 2009
Top3 by Design beat some of the best retailers in the world from countries such as Italy, France and the USA. It was the first time in nine years of the awards operating that a single retailer took the top 3 awards.
Terri Winter, Managing Director of Top3 by Design said, "I had no idea and my heart stopped when we were announced. It is tough competition with some of the best retailers in the world competing. The criteria is tough and I am extremely proud that we won and we showed the world how great Australian retail is".
The awards set the following retail business criteria:

Record of outstanding operations
Depth of product offering
Innovative business practices
Innovative visual merchandising displays/techniques
In-store promotions
External marketing/promotions
Quality of employee training/customer service
"It is the first time an Australian retailer took three major awards at the event and I believe that Top3 by Design won it because of the unique range of products across our mix of stores in Sydney supported by a highly knowledgeable customer-centric team. This along with our eclectic online store that has a large national following, an innovative gift registry service supported by best practice distribution and operational procedures has been fundamental to our success. This is great recognition for the Top3 by Design team".
Editors Notes:
About Top3 by Design
Top3 by design headquartered in Sydney, Australia and was founded by Terri Winter in 2001. The stores and online store retails products that are deemed the best in the world by merit and award in design in their category. Top3 staff are designers, stylists, architects or industry related, with infinite product knowledge. http://www.top3.com.au
For executive interviews, photographs and further information please contact:
Terri Winter on +61 414 870 575
Official images of the event will be available on request
###