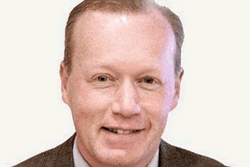 Cornwall (PRWEB) March 25, 2009
Online marketing expert, Mike Moran, will be teaching a search marketing master class in association with SearchAcademy.dk and Guava. The class takes place on April 1st in Copenhagen, and is open to anyone who wants to learn and be inspired to conduct successful internet marketing.
Moran has over 30 years of computer industry experience which includes managerial positions at IBM, and currently working as chief strategist at Converseon in New York. He has written two bestselling books: Search Engine Marketing, Inc. and Do It Wrong Quickly.
The day-long master class will give attendees a management-level introduction of how companies can implement and develop their internet marketing strategies; as well as discussing the ways they should present themselves online. Moran will also be joined by Google Analytics expert, Kristoffer Ewald, who will give a presentation on maximising conversion and ROI by keeping track of, and improving, your web activities.
Lucy Cokes, Director at Guava, commented:
"Mike Moran is something of a search engine optimisation guru. It will be great to see him presenting alongside our very own vice president of analytics and performance, Kristoffer Ewald, and should be an insightful and enjoyable day for everyone who attends."
The class runs from 8.30am until 4.30pm at the Hotel Phoenix, Copenhagen Bredgade 37, Copenhagen K, Denmark. The cost to attend is DKK 8,800 (Excl. VAT) and includes written material, breakfast, lunch, refreshments, and signed copies of Search Engine Marketing, Inc and Do It Wrong Quickly.
For more information visit http://www.SearchAcademy.dk or telephone +45 31 20 10 40.
About Guava
Guava is a fresh thinking, digital marketing agency specialising in Search Marketing, Web Development, SEO, and PPC in the UK. Part of the pan-European Guava group with over 200 employees, the UK division is headed up by UK CEO, Graeme Radford with offices in Berkshire and Cornwall. Current Guava clients include Confused.com, Black & Decker and The Royal Mail.
# # #