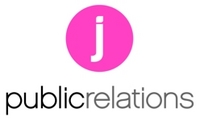 San Diego, CA (PRWEB) March 24, 2009
The savvy team behind bi-coastal PR agency J Public Relations (J PR) continues to grow its prestigious client list in the hospitality public relations, travel public relations, and lifestyle public relations industries with the addition of three new, distinct brands to their roster. Among the latest additions are notable desert hotspot The Hard Rock Hotel & Casino Las Vegas, San Diego's hottest new upscale eatery and lounge Suite and Tender the newest restaurant by Las Vegas based Société Hospitality Group, and the drinkable hope, Nika Water.
The Hard Rock Hotel & Casino Las Vegas (HRLV) combines the best of both worlds when it comes to offering guests a unique entertainment and gaming destination experience, while delivering stylish services and amenities for leisure and business travelers alike. J PR will work with the property to devise and implement a nationally focused strategic business travel PR campaign focused on the multi-million dollar expansion of the property's meetings and convention space.
The most noteworthy new addition to San Diego's burgeoning culinary scene, Suite and Tender, Lounge and Restaurant at Sè San Diego features the cuisine of James Beard Award-winning Chef Christopher Lee while being interior designed by Dodd Mitchell. The property takes guests on a "gastro-tourism" culinary journey combining a "no rules" approach with a sleek, distinctive ambiance. J PR will handle publicity efforts for the restaurant, outreaching regionally and nationally to food aficionados and lifestyle media outlets.
NIKA Water is the first of its kind to donate 100% of it profits to alleviate water and sanitation needs in impoverished countries and the only water brand to earn the coveted and eco-conscious distinction of being CarbonFree® Certified. J PR was retained to promote Nika's launch in March and to establish Nika's brand reputation on a local, regional and national level as industry leaders focused on quality and compassion.
About J Public Relations
J Public Relations is a savvy, connected and proven national public relations firm based in San Diego and New York City, specializing in high end travel/tourism, hospitality and lifestyle clientele. J PR is passionate about delivering high-impact results to our clients through creative, customized campaign strategies and marketing partnerships designed to have personal appeal while maximizing visibility across a broad range of top tier media outlets. For more information, please visit http://www.jpublicrelations.com or call 619.255.7069.
###