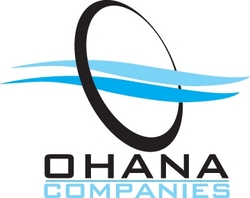 I am excited by the challenge at Ohana, and by Chris's vision for this industry, this space, and the technology platform itself
Wilmington, Delaware (PRWEB) March 25, 2009 -
Continuing to bolster their senior management team, Ohana Companies recently named expert IT strategist Brian Ross as Vice President for Technology and Systems Development at the revolutionary promotional marketing firm.
"Brian Ross brings extensive experience in project management, requirements gathering and articulation, relationship management, and synchronizing program strategy and sales to our family at Ohana," said Chris Quinlan, the founder and Chief Executive Officer of Ohana Companies. "Brian's IT expertise coupled with his enthusiasm for our vision where Everybody Wins, the consumer, the retailer and the manufacturer, greatly enhances not only our senior management team but also our technology platform as Ohana continues to revolutionize business with the next generation of rebates, delivering low-cost, high-impact loyalty programs and providing a technology platform that opens incremental sales opportunities."
Ross was previously the Senior Project Manager / Business Analyst at Enterpulse (New York, NY), an information technology and services company. Over the past eight years, Ross was exposed to a series of business technology challenges in a diverse range of companies and industries. With responsibilities ranging from strategic solutions development, project scoping and budget control, vendor and software evaluation and full software lifecycle management Ross worked closely with clients that included Coca-Cola, J. P. Morgan Chase, Citibank, Standard and Poor's, BMW NA and T-Mobile to articulate and implement effective and scalable technological solutions to complex business problems. He had served in a similar role at Groundswell (San Francisco, CA) which was acquired in 2001 by Enterpulse.
"I am excited by the challenge at Ohana, and by Chris's vision for this industry, this space, and the technology platform itself," said Ross. "It's a world-class idea and a growing world-class infrastructure that requires the best-breed technology, and I relish the opportunity. I will be incredibly busy, as we add partners and suppliers and customers, and continue providing consumers, retailers and manufacturers a true Everybody Wins experience."
Prior to his work at Enterpulse and Groundswell, Ross was a product manager at Citibank (New York, NY). A graduate of Bucknell University with a bachelor's degree in Sociology, Ross has studied at the Yale University Graduate School of Arts and Sciences.
About Ohana Companies:
A pioneering leader in transforming marketing promotions, rebates and rewards, Ohana Companies has virtually eliminated the inefficient and costly mail-in rebate and fulfillment process by offering the first 100-percent online solution to redeem, validate and fulfill rebates electronically. The company's team of innovative executives, with considerable retail, marketing, financial services and technology industry expertise, have come together to transform the broken rebate model that's been frustrating consumers, retailers and manufacturers for decades. Ohana utilizes revolutionary, patented and patent-pending technology and processes, changing the way consumers, retailers and manufacturers participate in rebates and promotional marketing, ensuring that Everybody Wins. Additional information is available at http://www.EverybodyWins.com.
###