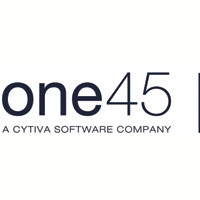 We are honored to welcome Texas A&M Health Science Center College of Medicine into one45's growing family of prestigious clients
Vancouver, BC (PRWEB) March 25, 2009
one45 Software, a leading provider of healthcare education administration software and a subsidiary of Cytiva Software Inc. (CRX:TSX.V), announced today the selection of its CompleteM.E. healthcare education suite by the Texas A&M Health Science Center College of Medicine (TAMHSC-COM).
CompleteM.E. will be deployed for years one through four of the school's College of Medicine.
One45 Software's CompleteM.E. is a comprehensive undergraduate and graduate healthcare education software solution that provides competency based evaluations, patient/procedure tracking, rotation scheduling, alerts and reminders, integrated reporting, curriculum mapping and more. The product is already used by dozens of universities for implementing and tracking healthcare education programs in medical, pharmacist, nursing, dental and veterinary schools and is a key part of streamlining LCME / GCME accreditation processes.
TAMHSC-COM chose the system to streamline their existing student evaluation process, and consolidate evaluation, scheduling, and curriculum mapping into one system. one45's strong references and excellent reputation within the medical school community were deciding factors in the selection.
"We are honored to welcome Texas A&M Health Science Center College of Medicine into one45's growing family of prestigious clients," said Jason Moreau, CEO of Cytiva Software. "This new customer represents one of a growing number of U.S. universities that are selecting one45 to administer their healthcare education programs."
"Curriculum management software is becoming essential for managing a medical school curriculum," Robert B. Hash, M.D., Vice Dean for Academic Affairs at the TAMHSC-COM said. "A team from our College of Medicine reviewed a number of commercial products currently available for broad management of the medical school curriculum. In the end, One45 alone offered all of the features we were looking for in a very user-friendly format. We also liked the fact that One45 was quite willing to customize some of the features to enhance their utilization in our system."
Since being acquired in late 2007 by Cytiva Software Inc, one45 Software has expanded its footprint in medical, nursing, pharmacy, and veterinary schools in the U.S. and Canada. In addition to TAMHSC-COM, recent client acquisitions include McGill University, University of Sherbrooke, University of South Dakota Physician Assistant Group, University of North Carolina, Vancouver Island Health Authority, DeBusk College of Osteopathic Medicine and many more.
About Texas A&M Health Science Center and the College of Medicine
The Texas A&M Health Science Center is a premier assembly of colleges devoted to educating health professionals and researchers of extraordinary competence and integrity. In all it does, the Texas A&M Health Science Center dedicates the full measure of its resources and abilities to advancing the knowledge and technologies of its professions and to bringing Texans the finest in health education, promotion and care.
Anchored in Bryan-College Station, the Texas A&M Health Science Center College of Medicine consists of approximately 1,000 basic scientists and clinicians who instruct students during the course of their medical education. The College of Medicine is affiliated with clinical facilities across campuses in Bryan-College Station, Corpus Christi, Houston, Round Rock and Temple. For more information visit http://medicine.tamhsc.edu/
About One45 Software Inc.
Founded in 2002 by Doctor Ric Arseneau, Derek Hemmes, and John Simms, One45 provides medical education administration software for most of the medical schools in Canada and many in the U.S., including Stanford University, Temple University, University of Texas, University of Alberta, University of British Columbia, University of Western Ontario and more. The one45 CompleteM.E. GME and UME suite automates scheduling, evaluation and reporting within undergraduate and graduate healthcare education programs and their FacultyTrack faculty CV management system tracks and illuminates the achievements of one of a school's most valuable constituents: Their faculty. one45 software is a subsidiary of Cytiva Software Inc. (CRX:TSX.V).
CONTACT:
Ian Alexander
510-984-1986
The TSX has not reviewed and does not accept responsibility for the accuracy or adequacy of this news release, which has been prepared by management.
Forward-looking Statements: This news release contains forward-looking statements related to the future financial condition and results of operations of Cytiva and One45, which Cytiva is proposing to acquire. These statements are based on current expectations and estimates about the human resources markets in which both Cytiva and One45 operate and management's beliefs and assumptions regarding these markets. These statements are subject to important risks and uncertainties which are difficult to predict and assumptions which may prove to be inaccurate. Some of the factors which could cause results or events to differ materially from current expectations include but are not limited to: general economic conditions, market or business conditions; changing competitive environment; changing regulatory conditions or requirements; changing technology; and success in implementing productivity initiatives. In addition, the
acquisition of One45 by Cytiva is subject to various conditions, including a due diligence review, the entering into of a formal share purchase agreement and regulatory approval. Some of these factors are largely beyond the control of Cytiva. Should any factor impact Cytiva in an unexpected manner, or should assumptions underlying the forward-looking statements prove incorrect, the actual results or events may differ materially from the results or events predicted. All of the forward-looking statements made in this document are qualified by these cautionary statements, and there can be no assurance that the results or developments anticipated by Cytiva will be realized or, even if substantially realized, that they will have the expected consequences for Cytiva. Readers should not place undue reliance on any forward-looking statements. Further, Cytiva disclaims any intention or obligation to update or revise any
forward-looking statements, whether as a result of new information, future events, or any other occurrence.
This press release was distributed through eMediawire by Human Resources Marketer (HR Marketer: http://www.HRmarketer.com) on behalf of the company listed above.
###