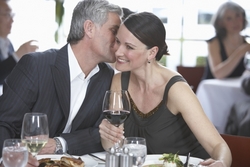 The last 9 months have really brought some changes
(PRWeb UK) March 25, 2009
For months now the media has been full of how different populations groups are coping with the economic downturn. Bankers are selling off their villas in Holland Park, pensioners are turning down their gas boilers and you can get a table at The Ivy without a 3 week booking. Another group which has been largely ignored is the 'Mistress' - 'the kept woman'. If the wife has had to cut back on the Jimmy Choos how is it impacting the mistress?
David Miller, who runs Loving Links, is the man with his finger on the pulse as his organization has been linking husbands and mistresses for almost 14 years. In addition to a busy extramarital dating site Miller also runs a 1-2-1 consultancy - DRM Kensington - that interviews, selects and matches clients who are looking for a discreet relationship. So how has Miller seen the 'crunch' affect his niche business?
"The last 9 months have really brought some changes," he remarks. "There are less resources around and money is tight, mistresses are having to take 'reality checks' on their expectations. Our business had been propelled by 'hedgies' and city lawyers for the last few years and these are sectors that have been ravaged by the economic storm". So who is replacing them? "We have seen an influx of scientists," confides Miller, "and indeed consultants who specialize in company rescue and restructuring".
So in what way are the cuts being felt? "Well in difficult times city workers need to make sure that they are able to provide for their nearest and dearest. School fees are a big budget item so showering gifts and lifestyle on a girlfriend is not a top priority for them. Wives are also more likely to look at items of expenditure and query things that use to pass without muster. There is also an irony here, money squabbles, lead to marital stress and marital stress leads to thinking about finding an escape."
So how is this all affecting Loving Links? Miller says that his dating website http://www.lovinglinks.co.uk is doing fine and, if anything, is expanding with the 'lipstick' effect. A man can trawl the site looking for an illicit romance for just £85.00 which is a lot of fun for not too much money. On the more expensive 'bespoke' matching side miller finds that he needs to mentor both men and women on 'recession dating etiquette'. "There are lots of ways the guy can trim dating costs in the current environment. Hotels, for example, are more willing to be flexible on rates both on day-lets and overnight bookings and room upgrades are far more likely to be available than in the past. Restaurants are also adjusting menu prices so you can still entertain in style but at more affordable prices". Miller tells stories of mistresses having their shopping trips sharply curtailed and with the strong Euro day trips to Paris are becoming a thing of the past. "A couple of years ago a regular girlfriend could expect regular help for her living expenses and we knew of clients who gifted apartments, cars and all manner of lifestyle enhancements. Women need to adjust to this changing reality or else they will find themselves as redundant as those bankers carrying the cardboard boxes out of Lehman's. At the moment male clients are more interested in finding a lover who, like them, is married and is already supported by someone else. They will usually be older - 40's rather than 30's - but they are often wives who are putting off their divorce until property equity perks up a bit. Fortunately we always have this type of woman in our client base and they are becoming much more in demand than the classically pretty 'arm candy' we read about in the tabloid press or in men's glossy magazines."
So are the good times over for the 'good-time girls'? "Not necessarily", says Miller, "but they will need to manage their expectations just a little bit more."
###