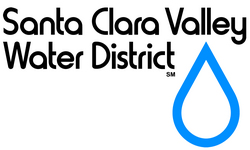 To make up for the shortfall we're facing due to a third dry year and cutbacks in our imported supplies, we really need people to conserve water as best they can
San Jose, CA (Vocus) March 25, 2009
Today, the Santa Clara Valley Water District board of directors unanimously passed a resolution declaring a water shortage alert and calling upon the cities, the county and water retailers to immediately activate their existing drought ordinances and enforce a mandatory 15 percent reduction in water use. The board's decision to move from voluntary to mandatory conservation was based upon both a thorough analysis of Santa Clara County's current water supply conditions and contingency planning to factor in the potential of additional years of drought and other impacts to the district's water supply.
"To make up for the shortfall we're facing due to a third dry year and cutbacks in our imported supplies, we really need people to conserve water as best they can," said Board Chair Sig Sanchez. "There is no guarantee that we won't face more years of drought and we have to be ready for that."
Despite an increase in rainfall during February and early March, local reservoirs are still at roughly 65 percent of capacity and many of the state reservoirs are at below 50 percent of capacity. To help preserve the reservoir levels, the water district will be cutting back its groundwater recharge program by 15 to 25 percent; which means not as much water will be added to groundwater basins. Additionally, restrictions on pumping water from the Sacramento-San Joaquin Delta to protect fisheries have reduced the quantity and reliability of the district's imported water supplies. Water from the Sierra snowpack conveyed through the Delta makes up about half the district's drinking water and that supply has been reduced by two-thirds.
As the steward of the county's water resources, the water district has the authority to recommend mandatory conservation, but the cities and county have the authority to enact and enforce drought ordinances. The water retailers, who provide water to individual customers, have the ability to directly impose regulations on individual users. To achieve these mandatory restrictions, the water district will work together with municipalities and retailers.
Increasing public awareness of the drought will be a priority for the water district throughout the rest of the year. The district will be stepping up public outreach efforts. A new media campaign is currently being developed which will include TV, radio, newspaper, billboards and online advertisements. The new campaign will be launched this May.
To learn more about how to conserve in your home or business and about the many rebates the water district offers, visit http://www.valleywater.org .
The Santa Clara Valley Water District manages water resources and provides stewardship for the county's five watersheds, including 10 reservoirs, hundreds of miles of streams and groundwater basins. The water district also provides flood protection throughout Santa Clara County.
Contact:
Susan Siravo
Office: (408) 265-2607, ext. 2290
Cell: (408) 398-0754
###