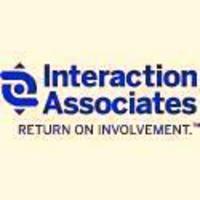 By providing this opportunity, the league... inspires, informs and empowers women to lead change in their communities.
Cambridge, MA (PRWEB) March 25, 2009
Interaction Associates, known for its innovative leadership and executive development programs for business leaders, has partnered with the Junior League of Plano to bring IA's renowned Essential Facilitation® program to Junior League members. The Junior League chapter subsequently received the 2008 Junior League Leadership Development Award and $10,000 for its Facilitation Services Training Program, which addresses a need in the community for trained facilitators. The program trains members to successfully serve within nonprofit community organizations, develop innovative strategies for their groups, and better serve their constituencies.
"It is an honor to have one of our pro bono clients recognized in this way," said Linda Dunkel, President and CEO of Interaction Associates. "Effective tools of facilitation and collaborative leadership are universally needed: in business as well as in nonprofit and government settings. The Junior League of Plano is an extraordinarily dedicated and active group of volunteers, and with the skills they received from Essential Facilitation, they can be even more effective within the communities they serve. The availability of trained facilitators at no cost to area nonprofits provides an extremely valuable resource."
"The Junior League of Plano's Leadership Development Program is a wonderful example of the valuable training and support that women receive when they join the Junior League," said Sandi Kemmish, President of the Association 2006-2008. "By providing this opportunity, the league... inspires, informs and empowers women to lead change in their communities." The JL of Plano plans to use the $10,000 to expand their program's resources and continue to incorporate advanced training into the League's activities.
About Interaction Associat
Interaction Associates (IA) has 40 years' experience in helping companies find breakthrough solutions to business challenges.
Fortune 500 companies, government agencies and nonprofit organizations throughout the world have used IA's integrated management consulting and learning and development services. Interaction Associates helps these enterprises set strategic direction, inspire commitment, and build leadership capabilities, leveraging the power of collaborative action for long-term, sustainable results. Learn more at http://interactionassociates.com/.
This press release was distributed through eMediawire by Human Resources Marketer (HR Marketer: http://www.HRmarketer.com) on behalf of the company listed above.
###