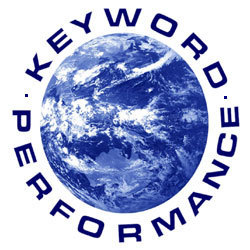 Wallingford, CT (PRWEB) March 25, 2009
Keyword Performance, a leading search engine optimization company, has announced a business partnership with Advanced EMedia, developer of the WebJaguar e-commerce service suite, to further enhance the Software-as-a-Service (SaaS) platform with the latest in SEO technology. This strategic partnership will combine the web development of the WebJaguar program with the internet marketing savvy of Keyword Performance to provide both e-commerce software solutions and cutting-edge SEO technology to emerging internet markets.
A creative force in internet marketing, Keyword Performance specializes in organic search engine rankings for their clients through a variety of online marketing initiatives and campaigns involving every facet of SEO. Now in its sixth year Keyword Performance is expanding its client base by partnering with Advanced EMedia, the developer of the WebJaguar e-commerce software suite.
Designed to maximize sales and reduce costs for e-commerce wholesale, manufacturing, supplier, and retail operations, the WebJaguar program is a flexible platform that allows small to mid-size online businesses the tools to develop more efficient and cost-effective website integration in many key areas of online commerce. Combined with the SEO marketing capabilities of Keyword Performance, the WebJaguar platform will be a fully-optimized e-commerce program that can streamline online business operations and achieve high search engine ranks through custom-designed marketing campaigns.
Working in tandem, Keyword Performance and Advanced EMedia will cover two key aspects of online business growth: an increase in traffic through search engine rankings and the ability to offer fully-integrated e-commerce websites that can better manage heavy volume. As the ongoing recession continues to cripple traditional commerce, more businesses and industries are looking to e-commerce platforms to sustain growth and find emerging markets and consumer bases. Having a fully optimized and fully integrated e-commerce web site will position any business to capitalize on the rapid development of online commerce.
The WebJaguar system is designed to allow users to build out and maintain their sites as they grow by utilizing integrated applications in accounting, fulfillment, order processing, and other key areas of the order chain. This program is ideal for search engine optimization tools that feature custom campaigns and up-to-date technology and services that can react to a site's evolution and adapt along with it. Having all-in-one e-commerce solutions and symbiotic marketing tactics will allow online businesses to anticipate market trends, new products, and delivery costs and act accordingly to seize opportunities for increasing revenue and production.
The partnership has been several months in the making and now both Keyword Performance and Advanced EMedia are poised to provide online business owners the most comprehensive and integrated e-commerce software and search engine optimization services available today. Advanced EMedia is a leader in developing e-commerce and business software with headquarters in Aliso Viejo, California. Keyword Performance is an ethical search engine optimization company in Wallingford, CT, specializing in organic and natural search engine rankings.
###