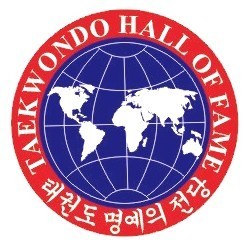 Taekwondo Hall of Fame Encyclopedia of Champions and Masters
Teaneck, NJ (PRWEB) March 26, 2009
A limited number of tickets are now available to the general public for the 2nd Official Taekwondo Hall of Fame Awards Ceremony being held Friday April 10, 2009. The awards ceremony commencing at 6:00PM at the Marriott Hotel in Teaneck, NJ, will be preceded by a series daytime seminars and workshops. Special guests will be attending from numerous countries, which include Korea, Ireland, Mexico, Iceland, Nigeria, South Africa, Mali, Canada, Surinam, Croatia, Peru, Brazil, India and Malaysia.
"This will be the most prestigious and diverse group of Taekwondo practitioners ever assembled," says Taekwondo Hall of Fame Executive Director Gerard Robbins. Robbins is a former 3-time national Taekwondo Champion and the first person designated as an "All American" under the black belt category of the sport "Taekwondo" by the Amateur Athletic Union in 1975. Robbins describes the event as being a "once in a lifetime opportunity" for novice students and experienced instructors to greet and mingle with some of the greatest champions and masters in the world. A book being released by the Hall of Fame later this year entitled "Taekwondo Hall of Fame Encyclopedia of Champions and Masters" will feature many persons who will be in attendance. The event will be filmed by a company which is producing a full length documentary on the history of Taekwondo.
The event will attended by senior level officials of all major Taekwondo organizations. The list includes GM Kang Suh Chong; GM Dr. Tae Yun Kim, who is featured on the front cover of the latest edition of Taekwondo Times Magazine; GM Choi Jung Hwa; Dr. Amir Khairy (Egypt); GM Sam Soo Han; GM Kim Bok Man; Miroslav Brezan (Croatia); GM Kim Pyung Soo; GM Henry Cho; Olympic silver medalist Karine Sergerie; '92 US Olympic Coach GM Dong Keun Park; Han Won Lee; CISM Gold Medalist David Bartlett; George Vitale; Frank Doelwijt, (Surinam), Dalibor Medic (Austria) Author Doug Cook; Michael Warren; Albert Cheeks; 2 time world silver medalist Greg Fears (USA),Mitchell Bobrow; Arlene Limas; 2008 Olympic bronze medalist Chika Chuwumerije (Nigeria); World Champion Daba Modibo Keita (Mali); Olympic Coach Jorge Ramos; GM Chong Soo Lee, Founder of Taekwondo in Canada; Marijeta Zeljkovic (Croatia); Ivan Fernald (Surinam); Kevin Fernald (Surinam); Malaysia's greatest player Sarah Chung; Chew Teck Seong (Malaysia); Tae Hwan Son World and Asian Champion, Ramiro Guzman and a host of others.
In addition, members of the USA first official AAU Taekwondo teams of the early '70s and '80s. will be honored as well as Dr. Marcia Hall and Sunny Graf, winners of the first gold medals for the U.S.A. in international competition.. Also participating in this historic ceremony will be His Excellency Abdoulaye Diop Ambassador of Mali.
For tickets and information call toll free 866-515-8334 or go to http://www.tkd2009.com.
# # #