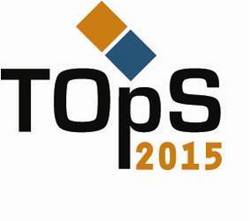 We wish to extend our sincere appreciation to Lilly Endowment for this very generous financial support
Fort Wayne, IN (Vocus) March 26, 2009
Lilly Endowment Inc. will provide $20 million to an affiliate of the Community Foundation of Greater Fort Wayne to accelerate the development of northeast Indiana's workforce and talent resources, officials announced today. The program, entitled Talent Opportunity Success (TOpS) 2015, will develop education, training and talent initiatives in science, technology, engineering and mathematics. TOpS 2015 -- an unprecedented collaboration in northeast Indiana -- will better prepare the region's workforce to capture the high- quality job opportunities available in the near term and those of the future.
"We wish to extend our sincere appreciation to Lilly Endowment for this very generous financial support," said Kathy Friend, chair of the board of the Community Foundation of Greater Fort Wayne. "This announcement shows strong support for our community and our efforts to transform the economy of northeast Indiana."
"Lilly Endowment invited the Community Foundation of Greater Fort Wayne to work together with other community stakeholders to propose a plan to engage the educational and charitable sectors in maximizing the economic development potential of the area," said Lilly Endowment President N. Clay Robbins. "We are impressed with the TOpS 2015 initiative, which will equip workers to take advantage of the compelling opportunities in northeast Indiana in the defense, aerospace and other advanced manufacturing industries. For Indiana communities to thrive in the future, they must have well educated and competitive workforces."
Components of TOpS 2015 include support for the following critical initiatives:

Retraining at least 1,200 adult workers in northeast Indiana over the next three years;
Enhancement of the Advanced Manufacturing program at Ivy Tech – Northeast;
Expansion of the systems engineering and wireless technology programs at Indiana University-Purdue University- Fort Wayne (IPFW);
Creation of New Tech High Schools within school corporations in northeast Indiana, with an emphasis on science, technology, engineering, and mathematics (STEM) courses
TOpS 2015 includes significant and targeted educational and workforce programs for the aerospace and defense industries. One immediate goal of TOpS 2015 is to prepare workers to assume more than 4,000 projected new and replacement jobs in these industries. The programs also will be relevant to the workforce development needs of other advanced manufacturing sectors in northeast Indiana. Northeast Indiana is home to over 160 defense/aerospace prime contractors and suppliers. During 2005 and 2006 the six largest firms in this sector received a total of $2 billion in prime contracts from the Department of Defense.
The grant will be made to an affiliate of the Community Foundation of Greater Fort Wayne, Community Partnerships, Inc. (CPI), which will govern and provide oversight for the program. CPI is a supporting organization of the Community Foundation of Greater Fort Wayne. The grant is believed to be the largest single private foundation grant ever awarded in northeast Indiana. Management of the program will be conducted by the Northeast Indiana Foundation, which is a supporting organization of the Northeast Indiana Regional Partnership.
Quoting Reed Silliman, chair of the board of CPI, "This award is a key element in launching TOpS 2015, which is designed to promote regional economic development. If we can build and offer a highly skilled workforce, we can attract and sustain globally competitive firms. This is our strategy for improving the quality of life for our citizens and we are eager to get started."
During the past two years in response to the Endowment's invitation, a broad coalition of regional partners, comprising business, economic development and government leaders, community foundations and representatives from K-12 and higher educational systems, came together to determine ways to align more strategically northeast Indiana's workforce, education and worker training programs. Diverse interests collaborated to produce TOpS 2015, which will be a cornerstone of transforming the regional economy, providing economic growth opportunities and promoting high quality jobs in northeast Indiana.
"The collaboration that northeast Indiana has experienced in this endeavor is unsurpassed and will propel the entire region," said John Sampson, president/CEO of Northeast Indiana Regional Partnership. "Education, community and business partners from the region have made tough decisions to focus limited resources on critical needs in the region. It has been very gratifying for the Regional Partnership to be a part of this process"
Key players who contributed valuable perspectives in developing the TOpS 2015 strategy included: WorkOne Northeast, Community Foundation of Greater Fort Wayne, Northeast Indiana Corporate Council, the City of Fort Wayne, Fort Wayne-Allen County Economic Development Alliance, Northeast Indiana Regional Partnership, IPFW, Ivy Tech-Northeast, University of Indianapolis' Center for Excellence in the Leadership of Learning, CONEXUS, I-STEM Resource Network, Indiana Economic Development Corp., regional K-12 superintendents and a number of business leaders in the advanced manufacturing, defense and aerospace industries.
"Strengthening existing business is as important to our regional economy as attracting new business," said IPFW chancellor, Michael Wartell. "This grant is critical in supporting the defense industry, an integral component of northeast Indiana's financial health and a longtime partner of IPFW. Expanding education in systems engineering and wireless communication, core competencies of the local defense industry, will help ensure the financial well-being of that sector."
"Ivy Tech is a leader in application based programming to support technical training. The college now has the opportunity to purchase additional state of the art, high-tech equipment for use in advanced manufacturing skills training. As a result of Lilly Endowment's support and confidence in our region, Ivy Tech's Advanced Manufacturing Center will be taken to a whole new level." said Mark Keen, chancellor of Ivy Tech-Northeast.
"Northeast Indiana solidly supports our industry. This level of collaboration and support is truly unique," said Bruce Menshy, director of operations at Raytheon's Fort Wayne location. "TOpS 2015 will produce talent resources that will further champion the area's high-tech operations and entice more of the industry's growing contracts."
Though the defense and aerospace industries will be directly impacted in the short-term, many project initiatives will have positive impacts across other regional target industries. Adapting to the world economy's shift from industrial-based to knowledge-based markets, the effects of this broad-spectrum, skill enhancement effort will highlight the value northeast Indiana places on economic growth, innovation, lifelong learning and global competitiveness.
"We're thrilled for the commitment that Lilly Endowment has made to our region's workforce," said Kathleen Randolph, president/CEO of WorkOne Northeast. "This initiative will expand our immediate capabilities to retrain adult workers under today's critical economic conditions. Increased availability to these resources for the region will benefit this generation and continue to better prepare tomorrow's workers for an enduring and competitive regional workforce."
Downloads:
Press Release Word Doc PDF
TOpS 2015 Fact Sheet PDF
TOpS 2015 Goal Tree PDF
Established in 1956, the Community Foundation of Greater Fort Wayne is a public, charitable foundation serving Allen County for more than fifty years. The Community Foundation had assets of $74 million at December 31, 2008, and awarded more than $5.6 million in charitable grants and scholarships in that year.
About the Northeast Indiana Regional Partnership and the Northeast Indiana Foundation: Created in 2006, the Northeast Indiana Regional Partnership's mission is to market the eleven-county region and team with local economic development organizations (LEDOs) to bring new jobs and commercial investment to the area. The Northeast Indiana Foundation's mission is to support the Northeast Indiana Regional Partnership and its member counties through the funding and coordination of charitable activities which directly contribute to its mission of facilitating the creation of new business investment and high quality jobs for the region.
Lilly Endowment Inc. is an Indianapolis-based private philanthropic foundation created in 1937 by three members of the Lilly family through gifts of stock in their pharmaceutical business, Eli Lilly and Company. Gifts of stock in that company remain the financial bedrock of the Endowment. It is, however, a separate entity from the company, with a distinct governing board, staff and location. In keeping with the wishes of the three founders, Lilly Endowment exists to support the causes of community development, education and religion. The Lilly family's foremost priority was to help the people of their city and state build a better life. Although the Endowment also supports efforts of national significance and an occasional international project, it remains primarily committed to its hometown, Indianapolis, and home state, Indiana.
###