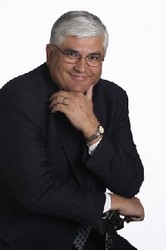 NAPFA and the Fee-Only advisor community are hopeful the new administration, the SEC and other regulatory bodies will enact thoughtful regulations to protect consumers
Minneapolis, MN (PRWEB) March 27, 2009
Bernard Madoff's alleged Ponzi Scheme stands as an example of how the financial services industry has failed to protect the best interests of consumers. It highlights the increased need for consumers to proceed cautiously when working with an advisor and the importance of asking pointed questions before hiring a professional.
As the post-Madoff era begins and the federal government and industry regulators decide the best course of action to protect consumers, people need to ask the right questions of an existing or potential advisor.
Robert Klosterman of White Oaks Wealth Advisors, Inc. and a member of the National Association of Personal Financial Advisors (NAPFA), the country's leading association of Fee-Only financial advisors, encourages consumers to take the time to get to know an advisor and gauge his or her commitment to placing clients' interests first.
Find out how the advisor and his or her firm are compensated. Fee-Only compensation has the fewest conflicts of interest, but there are other acceptable methods as long as full disclosure takes place up front. It's important to know if an advisor will make additional money if you follow certain recommendations.
You should always know where your money and securities are actually held. Most reputable advisors will use an unaffiliated custodian for the safe keeping of your assets. This simple check and balance could have saved the Madoff investors millions by bringing the problem to the forefront earlier.
Legally, all clients are entitled to a copy of the firm's Form ADV Part II or brochure. It's a compliance document, that can be pretty dry, but it holds a lot of important information and ultimately shows that the firm is registered with the SEC or state.
"NAPFA and the Fee-Only advisor community are hopeful the new administration, the SEC and other regulatory bodies will enact thoughtful regulations to protect consumers," said Robert Klosterman, President of White Oaks Wealth Advisors, Inc.
Consumers can access a Financial Advisor Checklist and Financial Advisor Diagnostic on the NAPFA website by visiting http://www.NAPFA.org and clicking on the Tips and Tools button in the Consumer Information section. The Diagnostic tool includes an answer key to help consumers understand NAPFA's recommendations for the most appropriate answers to the questions.
If you are interested in discussing these important questions with Robert Klosterman, please contact Michaela Larson at 612-455-6900.
About White Oaks Wealth Advisors, Inc.
White Oaks Wealth Advisors, Inc. is a private, fee-only wealth management firm in Minneapolis, MN that specializes in simplifying the complexities of wealth for upper net worth individuals. The firm offers an advisory team with over 60 years of experience in areas such as retirement planning, investment advice and management, estate planning, tax planning, stock option exercise, charitable gift planning, qualified plan distribution planning, and many other issues that individuals face in meeting and achieving their financial security goals. White Oaks Wealth Advisors, Inc. has been honored by having team members listed on the "Top 250 Financial Advisors" by Worth Magazine, Top Dog's by Bloomberg Wealth Manager, "5 Star Advisor" by Paladin Registry, "WiserAdvisor.com" "Best 150 Advisors for Doctors" by Medical Economics and "100 Top Advisors" by Mutual Funds Magazine and "Five Star Wealth Manager" by Twin Cities Business and Mpls St. Paul Magazine.
For more information on White Oaks Wealth Advisors, Inc, please visit http://www.whiteoakswealth.com.
###