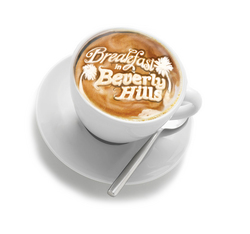 Beverly Hills hotels are known for impeccable service and acclaimed culinary talents
Beverly Hills, California (PRWEB) March 26, 2009
Only 46% of Americans report eating breakfast every day, according to the International Food Information Council Foundation's 2008 Food & Health Survey. From April 1 - August 31st 2009, it's easier and more tempting than ever to make breakfast a priority by taking full advantage of special breakfast-related offers and incentives for visitors to Beverly Hills. Beverly Hills Conference & Visitors Bureau, the tourism arm for the City dedicated to enhancing the economic vitality of Beverly Hills through destination marketing, today announces Breakfast in Beverly Hills, featuring exclusive breakfast-themed packages at 12 participating hotels throughout the city. Program details are available at Breakfast in Beverly Hills.
"Beverly Hills hotels are known for impeccable service and acclaimed culinary talents," said Kathy Smits, executive director of the Beverly Hills Conference & Visitors Bureau. "Recognizing that breakfast is a fundamental ritual in America, Breakfast in Beverly Hills invites visitors to combine the unparalleled experience of staying in a Beverly Hills hotel with breakfast treats like a mouth-watering breakfast bruschetta or house-made jams on fresh bread."
Breakfast in Beverly Hills packages include a free additional night stay, complimentary breakfast in bed or in the hotel's restaurant, and a myriad of offers from elite retailers at Two Rodeo Drive. Additionally, Beverly Hills is hosting a food-drive benefiting Los Angeles Regional Food Bank with drop-off locations throughout the City. Donations of non-perishable, breakfast-related food items are requested throughout the month of April to be given to LA Regional Foodbank, a charitable organization that fights hunger and has a network of nearly 900 charities in Los Angeles County.
Locals and those visiting for the day will also benefit from the program during the month of April. Twenty restaurants have created special Breakfast in Beverly Hills menu items and offerings while over 25 shops host in-store events and special promotions throughout the month. To cap off the experience, visitors and locals alike will be treated to musical entertainment throughout the city and chef demonstrations at Two Rodeo Drive each weekend in April.
The Breakfast in Beverly Hills packages are available from April 1 through August 31, 2009 (stays must be booked by May 31, 2009). Visit Breakfast in Beverly Hills for hotel details and booking options.
About Beverly Hills
Beverly Hills is one of the world's most sought-after locales. Centrally located in greater Los Angeles, Beverly Hills is a premier vacation and business travel destination, boasting beautiful year-round weather, acclaimed full-service and boutique hotel accommodations, sumptuous dining, world-renowned designer boutiques and incomparable shopping. Synonymous with Hollywood glamour, Beverly Hills enjoys an international reputation as the home and playground of A-list movie stars. The city is not only known worldwide for its grand mansions and chic shops along Rodeo Drive, but also for its multitude of art and architecture, spa and salons, and walkable drives. Learn more at The Beverly Hills Conference & Visitors Bureau.
# # #