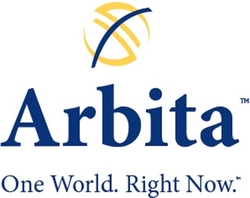 Our partnership with Broadlook is evidence of our commitment to providing our clients with the most advanced recruitment technology and techniques available
Minneapolis, MN (PRWEB) March 26, 2009
Arbita, a provider of recruitment marketing technology, media and services, today unveiled Arbita OneSource, a candidate sourcing platform that helps recruiters rapidly identify hard-to-find candidates on the Internet.
Arbita OneSource accelerates Internet candidate research by allowing recruiters to extract resumes, candidate profiles and contact information from major search engines like Google, Yahoo, Alltheweb, AltaVista and Microsoft Live searches. Historically, recruiters and sourcers have leveraged major search engines to conduct searches for passive candidates. However, the process for identifying relevant search results and exporting relevant data has been manual and time-consuming. Arbita OneSource accelerates and optimizes many aspects of the sourcing and Internet research process with a host of features and benefits for recruiters, including:

A library of pre-built search strings aimed at finding resumes and candidate profiles based on variables for location, job title, company, industry and more
The option to create new search strings (including Booleans and special commands) for any major search engine, with the option to embed prompts for custom values
Automatically spiders all search results from result pages, extracting and organizing relevant contact and resume data in tables and rows
Additional filtering and elimination of duplicates with one click of the mouse
Data can be exported into multiple formats, including dozens of ATS systems
Recruiters can source thousands of new resumes and import them into their ATS system in a matter of minutes
"Arbita OneSource represents a significant leap forward for Arbita and our clients," said Don Ramer, the company's founder and CEO. "Sourcing and Internet Research are a growing component of an effective recruitment marketing mix. We're ecstatic to provide our clients with the industry's most advanced sourcing platform in Arbita OneSource."
Arbita OneSource is bolstered by a comprehensive menu of services provided by Arbita ACES (Arbita Consulting and Education Services). Arbita ACES conducts training for Arbita OneSource users, helping recruiters maximize their use of the tool and create effective search strings. Other services provided by Arbita ACES include:

Recruitment Marketing Process Consulting
Employment Branding
Interactive Campaign Development
Career Web Sites
Arbita OneSource was made possible in large part by a recent partnership with Broadlook Technologies. Under the terms of the partnership agreement, Arbita and Broadlook will jointly promote advanced Internet research tools and companion training programs including advanced candidate search string development.
"Our partnership with Broadlook is evidence of our commitment to providing our clients with the most advanced recruitment technology and techniques available," said George LaRocque, Arbita's Executive Vice President of Sales and Marketing. "Broadlook is a proven industry innovator, very much like Arbita. Both companies are committed to ensuring the success of Arbita OneSource."
"The recruiting game is changing and the role of Internet research and candidate sourcing will become more and more critical in the future, said Donato Diorio, Founder and CEO of Broadlook Technologies. We believe Arbita has struck a nice balance between the needs of the current recruitment environment and the demands of the future. These are exciting times and we're very pleased by the deep commitment between our two companies to serve recruiters now and in the future exemplified by this partnership."
More information about Arbita OneSource is available on the web at http://www.arbita.net.
About Arbita
Since 1993, Arbita has been connecting leading employers with the best talent on the Internet, all over the world. Our recruitment marketing technology, media and services have been developed with the belief that every client deserves a partner with their best interests at heart. Arbita is based in Minneapolis, MN and on the Web at http://www.arbita.net.
This press release was distributed through eMediawire by Human Resources Marketer (HR Marketer: http://www.HRmarketer.com) on behalf of the company listed above.
###