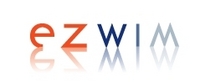 Atlantic Telecom currently experiences strong growth, especially in its business segment. We focus on online billing as well as bringing new services to market like DSL and mobile services
Amsterdam (PRWEB) March 26, 2009
Atlantic Telecom, supplier of telecommunication services selects Ezwim, a leading Software-as-a-Service (SaaS) provider for Telecom Management services, to deliver online bill presentment to its consumer and enterprise customers. The Ezwim services will enable Atlantic to offer a comprehensive Telecom Management service to its clients including advanced analysis, split billing and cost allocation.
Ezwim will establish 2 key enhancements for Atlantic:

Online bill presentment for consumer and corporate customers.
Advanced online telecom analysis to help clients gain insight into their telecommunication services.
"Atlantic Telecom currently experiences strong growth, especially in its business segment. We focus on online billing as well as bringing new services to market like DSL and mobile services," says Marc van Bracht, Financial Manager of Atlantic Telecom. "In our current growth phase Ezwim is the best possible managed service partner and very important for the upcoming service introductions. The company has extensive experience in realizing online bill presentment solutions that enable large numbers of users to access telecom information for both fixed and mobile telecommunications. Additionally Ezwim's services support both fixed and mobile telecommunications."
Ron van Valkengoed, Managing Director of Ezwim is very pleased with Atlantic Telecom's choice for Ezwim: "We are very proud to be able to help Atlantic Telecom in realizing its strategic objectives; the customer friendly web services will help Atlantic to distinguish themselves in the market. Our Software-as-a-Service model represents a particular benefit to Atlantic as we offer a complete outsourced on-demand solution that will help them to gain a competitive edge in the market."
About Ezwim:
Ezwim, a global leader in Telecom Management, provides Telecom Expense Management and Telecom Service Management software to enterprises and operators. Ezwim's Software-as-a-Service (SaaS) solution enables global organizations to gain visibility into, and control over, the mobile and fixed communications assets and costs. Ezwim services enable dramatic telecom cost reductions and process efficiencies.
About Atlantic Telecom:
Atlantic Telecom is a full-service provider for fixed telephony offering a range of telecom services like CPS, analogue and ISDN lines, fixed lines, 0800/0900/088-numbers, SMS services, conference call services and Fax to Email.
###