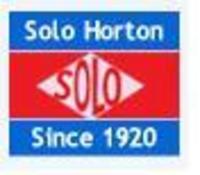 In today's economy, businesses continue to tighten their budgets and seek value-based products - products that can be purchased for a lower price, without sacrificing quality
Torrington, CT (PRWEB) March 29, 2009
Solo Horton Brushes, a leading supplier of industrial brushes, announced its expanded offering of high-quality, low-cost paint and chip brushes, tube brushes and wheel brushes.
"In today's economy, businesses continue to tighten their budgets and seek value-based products - products that can be purchased for a lower price, without sacrificing quality," said L.J. Skeie, President of Solo Horton Brushes. "We have expanded our offering of more than 1 million industrial brushes to help meet this need and also have extended significant volume discounts, furthering our commitment to providing unparalleled savings to customers."
The expanded value-based inventory features:

Paint and Chip Brushes - Low-cost paint and chip brushes feature china or synthetic bristles and are well-set in tough epoxy to resist the most aggressive solvents. The full product portfolio includes sash brushes, wall brushes, varnish brushes, industrial touch-up artist brushes and more - available in a variety of widths, thicknesses, and bristle lengths. These brushes are used for painting, gluing, or as oil and chip brushes, depending upon the task at hand.
Tube Brushes - Solo Horton features a variety of hard-to-find tube brushes, which also are called cylinder brushes, twisted-in-wire brushes, cylindrical brushes and flue brushes. Tube brushes are used primarily for cleaning, deburring, honing and edging jobs in cylinders and blind holes.
Wheel Brushes - Small diameter wheel brushes are perfect brushing tools for cleaning, deburring, finishing or roughening hard to get at places. These brushes are also used for buffing welds, cleaning corrosion, and stripping insulation from wire.
Solo Horton Brushes maintains one of the most comprehensive selections of industrial brushes in the industry. The company keeps every item in stock, and ships most orders the same day as placed. Additionally, all orders over $75 qualify for free shipping.
About Solo Horton Industrial Brushes:
Solo Horton has set the standard for industrial brushes since 1920. The company offers an extensive inventory of brushes that blend quality and economy at every price level. All industrial brushes -- including chip brushes, artist brushes, paint brushes, tube brushes, cleaning brushes and more -- are in-stock and ready for immediate shipment. Volume discounts and free shipping are available. For more information, visit solobrushes.com or call 1-800-969-7656.
###