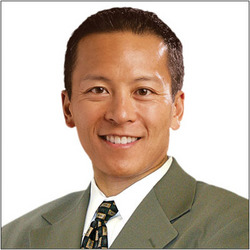 Hinsdale, Ill. (PRWEB) March 27, 2009
The Hinsdale Center for Plastic Surgery and its Skin Elegance Medical Spa are conducting an experience trial to study the effects of a new non-surgical facial rejuvenation technique.
"The Juvéderm Midface Rejuvenation, or JuMiR, technique focuses on treating the underlying cause of deepening nasolabial folds from the nose to the corners of the mouth: a sagging midface," explains Allan Parungao, MD, FACS.
Juvéderm, from Allergan, Inc., is an injectable facial filler made of hyaluronic acid, a naturally occurring substance in the skin that helps add volume and restore moisture.
"Facial fillers such as Juvéderm are typically injected directly into the nasolabial folds, or NLFs, which tend to deepen as we age," says Dr. Parungao, author of A Woman's Guide to Cosmetic Breast Surgery and Body Contouring.
"That treatment technique 'chases' the NLF groove by filling it with Juvéderm," explains Skin Elegance Medical Spa Director Maria Maloto, RN. "But the JuMiR technique, developed by California nurse-injector Leslie Fletcher, RN, involves injecting Juvéderm in strategic locations above the NLFs.
"Rather than correcting the fold itself, the JuMiR technique corrects the loss of midface volume that causes deepening NLFs," says Maloto. "Essentially, JuMiR uses Juvéderm to restore the support beams of the midface."
JuMiR experience trial participants include women ages 40 to 65 who have had a traditional Juvéderm treatment at least three months before the study for moderate to severe NLFs.
"Study participants will report on the differences they perceive in the results of injections directly into the NLFs vs. the JuMiR technique," says Dr. Parungao. "Clinical observations and before-and-after photos will also be used to compare the results of the two techniques."
The trial will study many aspects of the JuMiR technique, such as how soon the effects are noticeable, how natural the face looks after treatment, the incidence of swelling and bruising, and how the long the treatment effects last.
Already, the JuMiR technique has a proven benefit: it requires less Juvéderm than injecting directly into the NLFs. "This translates into more value for our patients," says Dr. Parungao.
"Juvéderm treatments are priced per syringe," Maloto explains. "Having product left over after treating the NLFs allows us to treat other areas of the face, such as 'marionette lines' from the corners of the mouth to the chin, at no extra cost. Our patients really appreciate that."
Chris, a 51-year-old baby boomer who has had traditional NLF Juvéderm injections, recently tried a JuMiR treatment for the first time. "The JuMiR treatment made my face feel filled out," she says. "It plumped up my cheeks and got rid of that 'sunken' look. And I noticed that the JuMiR treatment actually turned up the corners of my mouth."
Another difference from the traditional NLF injections: "I had absolutely no bruising with the JuMiR technique, and normally I do bruise," says Chris.
Injectable facial treatments such as Juvéderm and Botox have become increasingly popular. "Many women and men are looking for ways to make their face look younger--without the expense or downtime of plastic surgery," Dr. Parungao explains.
Just-released statistics from the American Society for Aesthetic Plastic Surgery show that 83% of the more than 10 million cosmetic procedures performed in 2008 were non-surgical. Americans had 1,262,848 hyaluronic acid filler procedures in 2008 alone.
"Especially these days, people are looking for affordable ways to look their best," says Dr. Parungao. "Lunchtime injectable treatments like Juvéderm are only a fraction of the cost of surgical procedures--with no downtime."
For more information on Juvéderm, visit http://www.parungao.com/facial-enhancements/juvederm. To schedule a JuMiR treatment, call the Hinsdale Center for Plastic Surgery at 630.794.0700.
Allan Parungao, MD, FACS, is a Hinsdale, Ill. plastic surgeon and author board-certified by the American Board of Plastic Surgery, with offices in Hinsdale and Naperville, Ill. For more information, visit http://www.parungao.com.
###