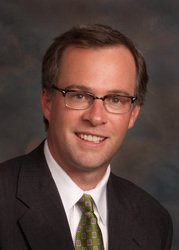 Charlotte, NC (PRWEB) March 28, 2009
William Bray of The Bray Law Firm in Charlotte is scheduled to speak at The Racing Attorney Conference (TRAC). Now in its second year, the 2009 edition of TRAC will be held April 14-15 at Indianapolis Motor Speedway in Indianapolis, IN. The conference is a joint venture between the Indianapolis Bar Association Sports and Entertainment Law Section and the North Carolina Bar Association. The inaugural conference took place in 2008 at Lowe's Motor Speedway in Concord, North Carolina, and attracted more than 100 attendees.
TRAC 2009 (http://www.racingattorneys.com) will feature a wide range of legal education forums on current issues surrounding the motorsports industry, including both NASCAR and IndyCar. In addition to attorneys, other speakers will include business representatives from such related areas as track promoters, teams, drivers, agents and sponsors. Topics to be addressed over the two day event are sponsorships, media, contracts, and risk management. Complementing the solid slate of educational offerings are opportunities for networking and socializing, both in the city of Indianapolis and at Indianapolis Motor Speedway, which is celebrating its 100th Anniversary throughout 2009.
William Bray will participate in a panel discussion on issues related to the representation of teams and drivers. In addition to participating in the panel discussion, William has served as a co-planner of both the 2008 and 2009 editions of TRAC.
William Bray is the managing partner of the Charlotte-based The Bray Law Firm (http://www.braylaw.com), a boutique business and corporate firm whose attorneys have extensive experience in the fields of sports and entertainment. Clients include NASCAR teams and drivers, record labels and film production companies. William Bray previously served as Chairman of the North Carolina Bar Association's Sports and Entertainment Law Section, and serves as counsel to some of the top young teams and drivers in NASCAR, including Joey Logano and Braun Racing.
# # #