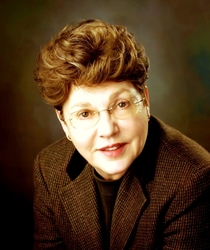 Sharon's successful track record in marketing, outreach and building strong referral relations, along with an executive focus on financial performance, made her the obvious choice
LENEXA, Kan. (PRWEB) March 28, 2009
St. Elias Specialty Hospital, the only long-term acute-care facility in Alaska, recently hired Dr. Sharon Kurz to fill the role of chief executive officer. A seasoned executive with more than 25 years of experience in healthcare leadership, Kurz assumed her duties at St. Elias effective immediately.
"Sharon's successful track record in marketing, outreach and building strong referral relations, along with an executive focus on financial performance, made her the obvious choice," said Dr. David McGuire, president of St. Elias."She is committed to leading a team approach for the provision and delivery of quality, family-centered patient care."
Prior to joining St. Elias, Kurz served for 13 years as vice president with prominent Health Management Systems in Pocatello, Idaho, where she supervised the clinical, administrative and financial operations for 10 facilities offering a breadth of services. A member of the American Hospital Association, the American College of Healthcare Executives and the Federation of American Health Systems, Kurz holds a Ph.D. in administration from the University of Kansas.
Established in 2006, St. Elias provides long-term acute-care services to patients with serious medical issues requiring 24-hour care and an extended stay. Physicians at the 60-bed facility treat patients with complex medical conditions complicated by diabetes, renal failure, hypertension, morbid obesity and other chronic illnesses. The hospital supports other regional hospitals by freeing up space in intensive care units and emergency rooms.
"St. Elias was seeking an executive with extensive experience in long-term acute-care who could successfully expand the hospital's services and growth now and into the future," according to Kathy Noland, RN, Ph.D., senior vice president of executive search for B. E. Smith, the leadership solutions firm who conducted the nation-wide CEO search for St. Elias. Additionally, B. E. Smith is continuing their partnership with St. Elias by conducting a national search for their next chief financial officer.
"Sharon brings a keen understanding of and expertise in clinical service development with physicians, other hospitals and long-term care facilities," Noland said. "She is an expert in developing clinical and management talent and a growth-oriented culture focused on quality care. Her experience proved to be exactly what St. Elias was searching for."
About St. Elias Specialty Hospital:
Located in Anchorage, St. Elias Specialty Hospital is Alaska's first long-term acute-care hospital. It is Medicare-certified and Joint Commission accredited, and is the only hospital of its kind in Alaska. A joint venture with Providence Health System and BridgeCare Hospitals, St. Elias has 60 beds to provide customized, physician-driven programs for patients requiring longer stays in an acute-care environment due to multiple or complex medical conditions. For more information, visit http://www.st-eliashospital.com.
About B. E. Smith:
Founded in 1978, B. E. Smith is a full-service leadership solutions firm for healthcare providers. B. E. Smith's comprehensive suite of services includes interim leadership, permanent executive placements and consulting solutions. The company is comprised of veteran healthcare leaders who partner with each client to create a solution that uniquely fits that client's individual needs. In 2008, B. E. Smith placed more than 600 leaders into healthcare organizations worldwide. For more information, visit http://www.besmith.com or call 877-802-4593.
# # #