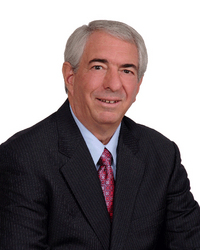 In working with professionals, business owners and seniors over the years, the most common denominator is the lack of even knowing that a planning problem exists
Tucson, AZ (PRWEB) March 28, 2009
Tucson, Arizona -- Current interest rates are at near all time lows. The stock market is volatile. Churches are cutting back on programs as member financial support declines. However, every cloud has a silver lining. That is where The Smart Giver comes in.
This new resource lays out planning techniques for increasing income, reducing taxes and preserving assets. The unique feature is that each of the techniques also provides a financial benefit to the person's church or synagogue as a by-product.
Created by Robert D. Cavanaugh, CLU, a 39-year financial and estate planning veteran, topics are presented in easy-to-understand case studies. "In working with professionals, business owners and seniors over the years, the most common denominator is the lack of even knowing that a planning problem exists," said Cavanaugh. "Allowing subscribers to uncover problems is the first goal. Once a problem is identified, the next step is to provide a solution that solves the problem and either increases a person's income, reduces their taxes, or preserves their estate from undo taxation while simultaneously helping their church."
One of the unique features that accompany the resource is communicating complicated tax and estate planning strategies using audio-visual media. This makes understanding these concepts much easier than simply reading about them. Short video examples of the topics covered in The Smart Giver can be viewed at: http://thesmartgiver.com/podcast/
About The Smart Giver
Drawing on his 39-year career experience, Robert D. Cavanaugh, CLU created The Smart Giver to fill a void in communicating planning strategies to churchgoers and to help churches build endowment funds, which will enable the funding of expanded ministries from the interest on endowment funds, as opposed to primarily depending on pledges.
Contact:
Robert D. Cavanaugh, CLU
The Smart Giver
520-296-0393
http://thesmartgiver.com
###