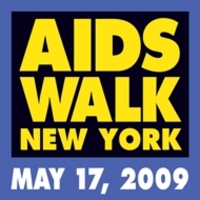 New Milford (Vocus) March 27, 2009
Spirit Journeys is honored to be a 2009 AIDS Walk New York Co-Chair. Being a spiritual gay travel organization, Spirit Journeys is dedicated to helping people improve their lives. Supporting the 2009 AIDS Walk New York fits perfectly with this dedication.
This year, AIDS Walk New York is held on Sunday May 17. It begins and ends in New York City's Central Park and is 6.2 miles in length. People can walk as individuals or teams and are not required to raise money; they can just walk as a demonstration of their support. The money raised supports Gay Men's Health Crisis and the work of dozens of other AIDS organizations in New York, New Jersey, and Connecticut.
At the first AIDS Walk 24 years ago, about 4,500 people participated. Last year the Gay Men's Health Crisis raised a record $7.1 million and more than 45,000 walkers showed up. Since 1986 this annual event has raised over $100 million. For more information, to volunteer or register as a walker, visit http://www.aidswalk.net/newyork.
In addition to being a Co-Chair, Spirit Journeys has also donated one Gift Certificate to be used for complimentary attendance to their 17th Annual Summer Retreat in New Mexico. Over the years, hundreds of gay and bisexual men have attended Spirit Journeys' Annual Summer Retreat and it continues to be one of their most powerful events. There is extraordinary power to be found in a community of gay men gathered together for seven days in such an intimate setting. With the loving encouragement of brothers, participants are able to see themselves more clearly and empower each other in realizing their life's potential, taking small steps and sometimes leaps, toward living life to the fullest. This Gift Certificate will be used as a fund raising goal incentive.
For additional information on Spirit Journeys' special gay vacation options, contact Howie Holben or visit http://www.spiritjourneys.com.
About Spirit Journeys:
Spirit Journeys offers gay travel, vacations, retreats and workshops with a spiritual focus, and unique gay retreat and vacation options. Call (800) 754-1875 to learn more about Spirit Journeys.
###