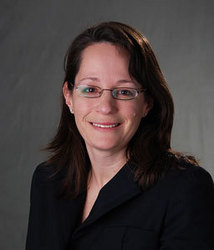 Commissioner Harte brings with her exceptional experience from the public sector and has proven herself to be a strong and creative manager. Her skills and experience will be a considerable asset to the IMD and its community
Chicago, IL (PRWEB) March 27, 2009
Today the Illinois Medical District (IMD), the nation's largest urban healthcare, educational, research and technology district, announced Chicago Mayor Richard M. Daley's appointment of Meghan Harte to its Commission. Harte comes to the IMD with a strong background in public service.
Harte joins the panel of seven commissioners appointed by leadership of the State of Illinois, Cook County, and City of Chicago, who pursue the mission and vision of the IMD to expand Chicago and Illinois's economic base through education, research, technology, advances in health care, and successful business enterprise.
"I am honored to be appointed to the Illinois Medical District Commission. I look forward to the opportunity to contribute to the vital role the IMD plays in the city, state and medical and life sciences communities," said Harte.
Prior to her appointment Harte has held positions with significant management responsibilities, currently serving as a Vice President of AECOM. Past positions include Managing Director of Resident Services at the Chicago Housing Authority and Deputy Chief of Staff for the City of Chicago Mayor's Office. Harte is also a resident of the Tri-Taylor neighborhood and brings a unique community perspective to the Commission.
"Commissioner Harte brings with her exceptional experience from the public sector and has proven herself to be a strong and creative manager. Her skills and experience will be a considerable asset to the IMD and its community," said the Illinois Medical District Commission President, Kenneth D. Schmidt, M.D.
About the Illinois Medical District
Situated on Chicago's Near West Side, the Illinois Medical District (IMD) is the largest urban healthcare, educational, research and technology district in the nation. The special-use zoning district was created by an act of the Illinois state legislature in 1941 and is home to over 200 public and private entities, including Rush University Medical Center, University of Illinois Medical Center, the Jesse Brown VA Medical Center, and John H. Stroger, Jr. Hospital of Cook County. Also within the IMD's community is the Chicago Technology Park (CTP), which provides access to physical, technical, financial and human resources for emerging and mature life science firms.
# # #