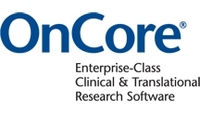 We chose OnCore based on a comprehensive range of criteria including ease-of-use, simple and fast study start-up, zero-footprint, browser-independent capabilities, and PercipEnz Technologies' dedication to customer support
Madison, WI (PRWEB) March 30, 2009
After an evaluation of 11 systems, the OnCore(r) clinical research management system stood out as the system that would work best for the Helen Diller Family Comprehensive Cancer Center & Cancer Research Institute (HDFCCC) at the University of California, San Francisco (UCSF).
"We chose OnCore based on a comprehensive range of criteria including ease-of-use, simple and fast study start-up, zero-footprint, browser-independent capabilities, and PercipEnz Technologies' dedication to customer support," said Sorena Nadaf, MS, MMI, Director of Translational Informatics and CIO at the UCSF HDFCCC. "As we evaluated systems, we were continuously impressed with the pace of OnCore's evolution as new features and functionality are added. We clearly identified PercipEnz Technologies' solid investment in product development and innovation to be centrally focused on the needs of cancer centers and the clinical research community."
Over one year ago, the HDFCCC, under the direction of Nadaf, initiated a wide-ranging assessment of the centers' clinical and translational research needs. The center has a heterogeneous and complex clinical research environment. It was clear that, in order to improve and expedite performance of the centers' infrastructure, it would be imperative to implement a comprehensive clinical trials management system that was capable of handling the life-cycle activities of any given trial from letter of intent to study close-out.
The OnCore system is the flagship product of PercipEnz Technologies, Inc., a software development company specializing in clinical and translational research informatics for midsized to large organizations.
"Throughout the procurement process, we were impressed by the level of engagement by the people at the Helen Diller Family Comprehensive Cancer Center," says Srini Kalluri, president and CEO of PercipEnz. "The impressive breadth and depth of their questions illustrates the strength of their clinical research operations."
With the signing of the contract for the OnCore clinical research management system, the HFDCCC at UCSF has become the 23rd cancer center to adopt the OnCore platform in support of its clinical research informatics needs. OnCore is the most widely adopted informatics platform among cancer centers nationwide and is used by one out of every four NCI-designated cancer centers. The HFDCCC is implementing both the OnCore Clinical Research Management(OnCore-CRM) and the Biospecimen Management (OnCore-BSM) products.
OnCore-CRM offers a comprehensive set of modules for managing all aspects of clinical research:

Protocol & Subject Life Cycle Management
Subject Safety Management
Protocol & Subject Calendar Management
Study Financials Management
Electronic Data Capture and Data Management
Paperless Committee Management with ePRMS
Study Information Portal
Custom Reporting Technology
The fully integrated OnCore-BSM product supports all aspects of biospecimen and biorepository management:
Inventory Management
Annotation Management
Requisition & Distribution Management
Correlative Study Sample Management
Flexible Reporting Capabilities
"In addition to all the technical capabilities that OnCore provides, our patients' safety and management in clinical trials will move to a new level here at UCSF," said Marcy Fraser, RN, MBA, Director of Operations, Investigational Therapeutics Initiative at the HDFCCC.
The HDFCCC won't be the only program benefitting from OnCore. The center has joined forces with the new Data Coordinating Center (DCC) in the UCSF School of Dentistry, directed by Dr. Stuart Gansky, associate professor. The DCC will coordinate six randomized clinical trials in three centers for research to reduce oral health disparities in children: Boston University, University of Colorado - Denver, and UCSF.
"I'm quite confident that the Helen Diller Family Comprehensive Cancer Center will maximize the benefits they receive from OnCore because they are methodically engaging representatives from across their institution in the implementation process. We have found this to be a key success factor for large and complex research organizations like UCSF," says Kalluri.
Founded in 2000 and headquartered in Madison, Wisconsin, PercipEnz Technologies, Inc. develops enterprise-class clinical and translational research management software. The company's flagship product, the OnCore(r) informatics system, is the nation's most widely adopted clinical research platform among academic research organizations and cancer centers.
The OnCore platform is the result of nearly a decade of experience working closely with large research organizations, including cancer centers and institutes funded by the National Institute of Health's Clinical and Translational Science Award (CTSA) program. By actively engaging users throughout the development process, PercipEnz delivers solutions that address the underlying operational challenges facing organizations and their staff. The OnCore system is a proven, effective, and sustainable informatics infrastructure that supports streamlined clinical research operations. The platform is powerful and secure while providing the flexibility required by individual institutions to support their unique organizational structures and workflows.
###