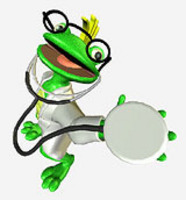 in the face of continuing uncertainty in the capital markets and the global economy.
Everett, WA (Vocus) March 30, 2009
While it would be irresponsible to say the worst is past for health care, it does seem as though the industry took a deep breath and a step back in February, getting back on track after January's sweeping job cuts. About 27,000 new jobs were created in health care in February -- more than 8,000 more than were created in January -- which is more in line with 2008's average monthly job increases in the 30,000 range.
"For the most part, health care job cuts have come as a result of increased expenses due to the current economic situation," said Michele Hopps, director of marketing for MedZilla.com, the internet's leading site for health care, biotechnology, and pharmaceutical jobs. "The bigger hit this month unfortunately came from biotech and pharmaceuticals, which have both seen difficulties over the past 18 months." While most of those companies announced layoffs in conjunction with reorganizations, strategic shifts, and other cost-cutting measures, some, such as Trubion Pharmaceuticals, said they are eliminating positions "in the face of continuing uncertainty in the capital markets and the global economy." (Puget Sound Business Journal, February 25, 2009) Hopps said that these companies often see difficulty due to the need to specialize. "They develop drugs that might fail in clinical trials or the regulatory phase, and that's a lot of money gone toward something that won't show a return on the investment."
Though many health systems -- including an increasing number in Canada, primarily in Ontario -- announced layoffs in February, the numbers were generally smaller in scope than those coming out of biotechnology and pharmaceuticals. For the most part -- only two exceptions out of more than two dozen -- job cuts were kept under 100 people. This was reflected in where companies were searching for new employees; California saw a drop of almost six percent, Massachusetts almost four percent, and Missouri 3.3 percent. However, there was good news out of Florida, where companies increased their search efforts by more than 5.5 percent, and also from Illinois and Indiana, with increases of more than four percent. And, even better, most of those increases came from companies looking to hire physicians, laboratory technicians, and nurses, three positions that have not often seen jumps of more than two percent -- respectively, searches for those positions went up by 2.4 percent, 2.5 percent, and 2.3 percent. There was also a 1.7 percent increase in the number of jobs posted by companies seeking qualified doctors.
The trend of applicants not increasing (or decreasing) their job search activities has continued. No state saw a swing of more than 0.8 percent in either direction by qualified applicants seeking new jobs. The news coming from the biotechnology and pharmaceutical fields, however, has led to a sharp rise in the number of qualified sales associates attempting to secure employment -- almost 5.5 percent more in February than January. Also, as companies reorganize and eliminate management positions, those now-jobless managers have begun searching for new jobs in earnest; there was an increase of almost two percent in that area.
One factor that might have led to a more normal month for health care employment is President Obama's American Recovery and Reinvestment Act of 2009, commonly called the Stimulus Bill or Stimulus Package. In it, $147.7 billion dollars have been earmarked for the health care industry, including more than $86 billion for Medicaid, more than $24 billion to help subsidize those paying for COBRA after losing their jobs, and $500 million to train health care personnel. Only time will tell if the Act will be successful, but if February's numbers are any indication, those in the health care industry will hopefully be able to breathe a little more easily.
About MedZilla.com:
Established in mid-1994, MedZilla is the original web site to serve career and hiring needs for professionals and employers in biotechnology, pharmaceuticals, medicine, science and healthcare. The MedZilla jobs database contains about 7,500 open positions. The resume database currently contains over 285,000 resumes with 16,800 less than three months old. These resources have been characterized as the largest, most comprehensive databases of their kind on the web in the industries served.
Medzilla® is a Registered Trademark owned by Medzilla Inc. Copyright ©2008, MedZilla, Inc. Permission is granted to reproduce and distribute this text in its entirety, and if electronically, with a link to the URL http://www.medzilla.com. For permission to quote from or reproduce any portion of this message, please contact Michele Hopps, Director of Marketing and Development, MedZilla, Inc. Email: mgroutage(at)medzilla.com.
###