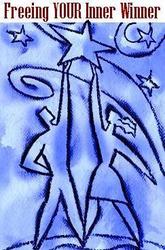 New York, NY (Vocus) March 31, 2009
Award Winner Anthony Costa celebrates 15th business anniversary - releases cutting edge self help program "Freeing Your Inner Winner" which removes hidden obstacles that sabotage success.
This innovative personal growth program incorporates easily understood techniques that gently, yet effectively guide participants to uncover and eliminate "Hidden Obstacles" that have stopped them from actualizing their goals - in spite of other self development courses they may have taken.
The system is based on in-depth research of time tested scientific principles regarding why some people succeed in life and why others don't. It also dispels many of the misconceptions that people form when the benefits they had hoped to achieve from their personal growth endeavors remain beyond their grasp.
The "Freeing Your Inner Winner" program illustrates how people tend to blame themselves for their lack of results and for the perceived failures they have experienced. However, the program further demonstrates that in actuality, the success that they did not realize was not their fault in any way.
In truth, the reason for their difficulties is not due to any lack of effort or will power. Instead, it's because people are simply unaware of the hidden obstacles that they are constantly going up against.
However, it is rare for a self-help or personal development program to address these hidden obstacles. Therefore, people continue to be blocked, which results in them not reaching their goals, regardless of any actions they take.
The "Freeing Your Inner Winner" system helps people to uncover and dismantle the hidden obstacles that have held them back. In doing so, the participants begin to achieve their goals and their former misconceptions that they were somehow at fault for their lack of success are finally dispelled.
For additional information about the Freeing Your Inner Winner program, contact Ron Maurer or visit http://www.freeingyourinnerwinner.com/3.html . The program is available in both a complete audio series and through the live online event on Sat. April 18th, 2009.
The creator of The Freeing Your Inner Winner program - Anthony Costa - has won numerous awards in a variety of different arenas. In addition, to the 100's of live seminars he has conducted, his consulting clients have ranged from Fortunate 500 companies and other traditional businesses, to individuals and companies working in more artistic modalities.
###