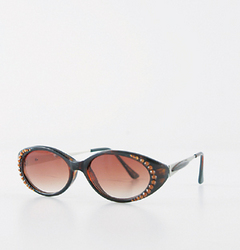 Baldwin Park, CA (PRWEB) March 30, 2009
Retailers and wholesalers are the reason for every business's existence. It is only right that manufacturers and distributors take great care in ensuring that all the clients' needs are provided and they are assured of having the best service in the fashion world. Both retailers and wholesalers should be treated equally regardless of the type of business they bring in.
ComecoInc.Com, a leading manufacturer of wholesale handbags, assures its clients that they are afforded the finest deals when it comes to purchasing wholesale handbags and wholesale fashion accessories. This month of March, the online depot is now displaying only retail prices on wholesale handbags and wholesale accessories on their website. This is to ensure wholesalers of their privacy as well as being offered the latest and hottest designs in the industry of wholesale handbags and fashion accessories.
The wholesale handbags distributor's commitment to service and fun doesn't stop there. In love with sunglasses? ComecoInc.Com offers sunglasses to die for with the fabulous Swarovski crystal eyewear collection. Using only genuine Swarovski crystals for the eyewear collection, each piece of eyewear is glammed up with a durable and plastic case to ensure protection of each eyewear. With chic and adorable sunglasses, fashionistas will certainly be the envy of everyone.
Topping this month's offer on wholesale handbags and wholesale accessories, Comeco Inc is now taking off 5% on orders amounting to $250 and above. By simply using the coupon code "MAR5%315" upon checking out wholesale handbags and fashion accessories, wholesalers and retailers can now save as much as $27.00 on trendy wholesale handbags, belts, sunglasses and a wide array of fashion accessories to choose from.
Highly stylish accessories such as wholesale wallets, coin purses, key chains, cosmetic bags, cell phone holders, MP3 player holders, cigarette cases, CD holders, photo albums, and organizers are also available for purchase from Comeco Inc. With only the hottest and trendiest designs in wholesale handbags and wholesale fashion accessories, ComecoInc.com is surely the right place to go to when it comes to the latest in style and fashion.
About ComecoInc.Com
Comeco Inc.Com is one of the leading online manufacturers of wholesale handbags, wholesale sunglasses, wholesale belts, and wholesale accessories. Comecoinc.com is also an official licensee of GM, Coca-Cola Corporation, CMG Worldwide (for Marilyn Monroe), Elvis Presley Enterprises, and USPS. With an in-house special design team, wholesale handbags are guaranteed to be the latest and hottest in fashion.
###