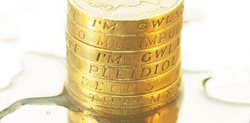 London, UK (PRWEB) March 30, 2009
As the credit crisis worsens, more and more consumers are turning to specialist providers of Bad Credit Loans in order to raise finance for everyday purchases, explains Andy Hygate from http://www.loansbadcredit.org.uk.
Because these lenders focus primarily on generating loans for people with bad credit, they invite business from people with tarnished credit histories. They also typically accept and approve loan applications that traditional banks and mortgage companies reject, which is a saving grace to many consumers facing hard times.
Lenders of loans for bad credit are experiencing increased business as the number of traditional mortgages being approved falls to record lows. Less than half the number of UK loans that were approved in January 2008 was approved in January 2009, for instance, the lowest approval level since the Council of Mortgage Lenders began collecting monthly data. Meanwhile government plans to help borrowers have faced delays as more homeowners slide toward foreclosure or abandon their homes to repossession.

The Financial Services Authority (FSA) predicts, for example, that if property prices continue to deteriorate, two million homeowners will be in negative equity. Negative equity is the term used to describe a situation where the borrower owes more on their mortgage than their home is actually worth.
Selling a home when in this "upside down" situation leaves the homeowner with insufficient proceeds from the sale to even pay off their mortgage debt. That doesn't count other sales expenses such as selling agent commissions and miscellaneous legal costs and transaction fees.
As a result of this rapid growth of negative equity, 25 percent of all homeowners with mortgages are unable to successfully sell or remortgage. Half of all borrowers who are in a buy-to-let situation face a similar predicament.
But while homeowners suffer, the UK's major lenders are expected to make as much as £27 billion in extra profits this year. This is in addition to controversial bonuses earned by high-paid executives who have been criticized for making obscene salaries while driving the national economy into this historically severe crisis. To take advantage and make more money, banks and mortgage lenders intend to raise the amount they charge borrowers on loans and credit cards, while they simultaneously cut the interest rates paid to customers who deposit savings. Pocketing the difference - which means essentially buying low and selling high - will enable big commercial lenders to fatten their wallets without sharing their wealth with customers who are in dire need of financial help.
The pressure on household budgets is not limited to low income families, either. According to a recent article in the Guardian, large numbers of wealthy homeowners across the UK are also having trouble paying their debts. Rising unemployment and falling property prices are making it harder - even for the affluent - to survive the recession, according to an analysis of clients helped by the Consumer Credit Counseling Service (CCCS). The CCCS reports that 12 percent of the clients in its recent study earned income of more than £30,000 last year. Brits who can afford to own their own homes are inclined to owe as much as 80 percent more debt than do people who are not homeowners. So consumers across the UK, regardless of their income brackets, are turning to bad credit lenders for immediate emergency cash and helpful mortgage loans.
# # #