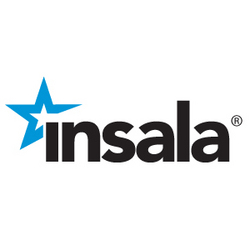 Creating an easy to use, intuitive tool, full of meaningful career search services and information that is also cost effective for job service providing firms to customize was a priority. A more modern and appealing user interface with greater functionality ranked high as well
(PRWEB) March 31, 2009
Dallas/Ft. Worth, TX -- Job seekers can now personalize, prioritize and organize their online career search process, tools and resources with today's release of EmploymentTalk™ Version 4, from Insala, a global provider of outplacement and career transition software.
An upgrade to Insala's career transition technology, EmploymentTalk™ Version 4 features a self-driven activity dashboard, and is designed to help the rising number of individuals seeking re-employment services in the wake of mass layoffs. The redesign incorporates enhanced administrative functions enabling higher volume outplacement and job seeker services to be delivered by providers using EmploymentTalk™.
Efficiency is increased for not just the legacy outplacement firms, but also for recruiting firms, job boards, government employment agencies, universities and career centers that are also offering higher touch reemployment services.
"Creating an easy to use, intuitive tool, full of meaningful career search services and information that is also cost effective for job service providing firms to customize was a priority. A more modern and appealing user interface with greater functionality ranked high as well," says Doug Maxwell, Chief Technology Officer at Insala. "We received fantastic feedback from literally hundreds of outplacement professionals and career coaches who helped guide this release."
Insala reported a fourth quarter increase of 42% year over year in the number of active users of the EmploymentTalk™ system, many of whom will benefit from this upgrade. U.S. clients have experienced a 57% increase in the fourth quarter of 2008, compared with Q4 of 2007. In the U.K. an increase during the same period is nearly 20% and a notable 90% increase for the E.U., illustrating how some organizations are relying more heavily on outplacement assistance for employees affected by layoffs and redundancies.
"Millions of people's jobs are impacted by the global economic crisis. Fortunately the Internet combined with proper networking or social interactivity represents a vital lifeline of hope for quicker reemployment. EmploymentTalk™ Version 4 plays a crucial role for more positive outcomes and success by connecting service providers with those in need. There has never been a more important time for Insala to launch our next version of EmploymentTalk™," says Phillip C. Roark, Chief Executive Officer at Insala.
About Insala
Insala partners with organizations to develop and deliver business strategy solutions and to maximize human capital in today's competitive and changing social and economic environment. Insala's powerful outplacement and career services technology solutions are utilized by organizations worldwide.
The Insala Solution Suite spans outplacement, succession planning, career development, performance management, leadership development, employee surveys, and mentoring software. Delivering unique solutions through advanced technology, content and consulting services, Insala solutions offer sustainable, measurable value with long-term impact for organizations worldwide. For more information, please visit us at http://www.insala.com.
This press release was distributed through eMediawire by Human Resources Marketer (HR Marketer: http://www.HRmarketer.com) on behalf of the company listed above.
###