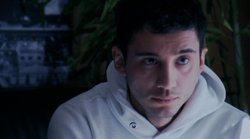 I truly believe in Wayne's potential in making Rebirth a successful project, and I want to make sure it happens
Los Angeles, CA (PRWEB) March 31, 2009
Lil Wayne's latest rock single has been getting mixed reviews as it peaked at No. 15 on US Billboard Hot 100 chart. Rumors are spreading on many gossip sites that Universal has pushed the upcoming Lil Wayne album Rebirth to early summer 2009 and may not even release it at all. According to the rumor sites, Lil Wayne's label executives feel that "Prom Queen" has reached its peak and will slowly disappear foreshadowing poor response in the album sales.
Russ Castella aims to change that. His latest remix of "Prom Queen" has been circling heavily on the net receiving over 100,000 downloads on mp3 share sites and LimeWire within a few days. As the remix spreads on the Internet, Castella hopes that it will keep building the momentum enough to bring it to the radio and quickly take the "Prom Queen" into the Top 10 US Billboard charts where it belongs.
"I truly believe in Wayne's potential in making Rebirth a successful project, and I want to make sure it happens," says Russ Castella.
The remixes that are available online are "Russ Castella Piano Version," which features a solo piano and strings, as well as a more radio friendly version of the remix that has been sent out to US radio stations, titled "Russ Castella Remix." It consists of the same piano melody, heavy bass, and 808s drum beat.
Russ Castella is well known for his remixes particularly Britney Spears -- "Shattered Glass" (Russ Castella Remix) and Black Eyed Peas -- "Boom Boom Pow" (Russ Castella Remix).
Lil Wayne -- "Prom Queen" (Russ Castella Piano Version) YouTube Music Video can be found at: http://www.youtube.com/watch?v=29-x3XLNERc.
###