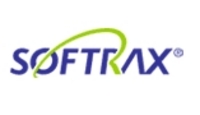 (Vocus) March 30, 2009
Canton, Mass. - March 30, 2008 - Softrax Corporation, a leading provider of enterprise revenue management and billing solutions, today announced the release of Softrax Revenue Manager™ 2.1. Softrax Revenue Manager works in concert with existing ERP systems and provides a new way of managing large-scale, complex revenue recognition processes. It is the only enterprise application that manages recognized and deferred revenue on a detailed accounting element level. This provides the foundation for a comprehensive data warehouse allowing for a new level of business intelligence and strategic insight into revenue not available in other systems.
An Entirely New Way to Manage Revenue Performance
This latest release offers an integrated data warehouse allowing corporate decision makers to immediately and flexibly analyze and forecast revenue across more than one hundred common reporting dimensions and business attributes. Softrax Revenue Manager 2.1 enables large enterprises to:

Easily analyze revenue by more than one hundred accounting or business attributes and reporting dimensions, such as revenue recognition hold reason, product line, customer segment, sales territory or distribution channel.
Carry out advanced revenue performance analysis such as fair value analysis and historical point-in-time revenue recognition reporting
Actively manage and analyze the entire revenue recognition history of their business
Quickly drill down from highly aggregated views into the intricate details of individual revenue recognition decisions.
Beyond Accounting: Revenue Recognition for Business Decision Makers
In addition to the evident advantages for accounting to more efficiently manage revenue processes, improve internal control over revenue recognition decisions, more easily support multiple reporting criteria and provide better support for the revenue audit process, Softrax Revenue Manager provides a new perspective for business decision makers.

Executives gain detailed insight into overall revenue performance and visibility into business conditions that could impact recognizable revenue. For example, they can even see where revenue recognition is being delayed and why, allowing them to pro-actively manage the revenue back-log.
Financial Planning and Analysis managers now can access revenue data with the level of accuracy, detail and business relevance that allows for much quicker and more accurate revenue analysis and forecasting.
Divisional, regional, channel, and product managers can see revenue by business attributes important to their business, enabling them for the first time to better understand the revenue impact of their decisions and how they can help optimize overall revenue performance.
Availability and Pricing
Softrax Revenue Manager 2.1 is shipping now. Pricing and additional information can be obtained by calling Softrax at 1.888.4.SOFTRAX.
About Softrax Revenue Manager
The Softrax Revenue Manager Data Warehouse is based on the Oracle® database and can be easily accessed using Oracle OBIEE Interactive Dashboards or by many other Oracle BI compatible tools.
Softrax Revenue Manager works in concert with existing Oracle, SAP, Microsoft and other leading ERP and Financials applications to automate the entire revenue lifecycle across the enterprise. With Softrax Revenue Manager, companies can easily control all aspects of complex revenue transactions - including adapting to new rules, events, and contract changes - while maintaining a complete audit trail.
To learn more about what Softrax Revenue Manager can do for your business, please visit http://www.softrax.com/revenuerecognition or call us at 1.888. 4 SOFTRAX.
About Softrax
Softrax Corporation is a leading provider of enterprise revenue management and billing software solutions that fundamentally change the way companies manage, analyze, report, and forecast their revenue. Softrax solutions automate the entire revenue cycle, from revenue recognition, reporting and forecasting, through complex billing and contract renewals. Hundreds of corporations benefit from using Softrax to optimize their revenue, reduce operating expenses, comply with revenue recognition regulations and Sarbanes-Oxley requirements, and gain unprecedented visibility into their business performance. Softrax Corporation, headquartered in Canton, MA, is privately held. More information can be found at http://www.softrax.com, at http://www.RevenueRecognition.com, or by calling 1.888.4SOFTRAX.
Softrax is a registered trademark of Softrax Corporation.
Oracle is a registered trademark of Oracle Corporation and/or its affiliates.
###