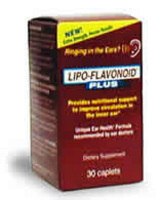 One of the most important issues with ringing in the ears is the fact that it is traumatic to the person suffering from it, and it often affects their family or other close relationships, too
Edison, NJ (PRWEB) March 31, 2009
Tinnitus is one of those frustrating and infuriating conditions for which there is no cure. In fact, an estimated 50 million people (according to the American Tinnitus Association) suffer from some degree of tinnitus (ringing in the ears) that ranges from mild to severe - so severe that it can have a huge impact on one's life.
"One of the most important issues with ringing in the ears is the fact that it is traumatic to the person suffering from it, and it often affects their family or other close relationships, too," says Andrew Cheng, M.D., an otolaryngologist and clinical assistant professor in the Department of Otolaryngology-Head & Neck Surgery at New York Medical College.
There are several lifestyle changes Dr. Cheng suggests tinnitus patients to try:

Avoiding caffeine or alcohol
Managing stress
Avoiding exposure to additional loud noises which can aggravate tinnitus further (invest in a good pair of ear plugs).
Controlling blood pressure
Decreasing salt/sodium intake
Take Lipo-Flavonoid, http://www.lipoflavonoid.com, a nutritional supplement that contains the B complex group of vitamins in a base of lipotropic agents, such as choline, inositol and pantothenic acid, plus vitamin C and bioflavonoids. "Seventy percent of my patients with tinnitus have had some level of success with Lipo-Flavonoid, which provides nutritional support to improve circulation in the inner ear for overall ear health." The exact formulation of ingredients in Lipo-Flavonoid has been tested numerous times in clinical studies on humans and the results have demonstrated relief and improvement in the tinnitus, he adds. For those with ringing in the ears, any improvement is a major benefit, since there is no known cure.
For additional tips for easing the intensity of tinnitus, more information about Lipo-Flavonoid products or to take an online quiz to assess your hearing health, please visit http://www.stopearringing.com.
Note to Media: To set up an informative interview with Dr. Andrew Cheng or to speak with a real tinnitus sufferer who can share her personal experience of living with tinnitus, please contact Laura Giardina at (914) 241-0086, ext. 20
###