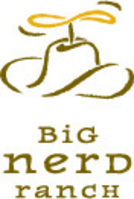 Smart organizations already use Python because they know it makes their programmers more productive and it solves a wide variety of everyday practical problems
Atlanta, GA (PRWEB) March 31, 2009
David Beazley Returns to the Big Nerd Ranch with Python Bootcamp, June 1-5, 2009
Knowing Python will make you a better programmer.
Author of the widely acclaimed Python Essential Reference, David Beazley returns to the Big Nerd Ranch with Python Bootcamp, June 1-5, 2009. Python has long been a workhorse for software and web developers, offering robust and clean code to solve problems and complete projects quickly and efficiently. Its versatility spans a spectrum of industries, from scientific programming for NASA, to movie animation for Pixar, or creating web applications for Yahoo and Google using frameworks like Django, Pylons or TurboGears. But one of Python's greatest assets is its functionality as a "glue" language, seamlessly integrating disparate software and systems.
"Smart organizations already use Python because they know it makes their programmers more productive and it solves a wide variety of everyday practical problems," said David Beazley, Python Bootcamp Instructor. "However, I'm not looking to make converts. What I am going to do is teach you Python and show you how it can be applied to various problems in data handling and systems integration. Even if you already know some Python, you will walk away from this course with new insight."
Prior experience in Python is not required, but students should have programming experience working with an object oriented language like C++ or Java, and a scripting language like Perl or Unix shell scripting. The class curriculum includes:

An introduction to the Python programming language with detailed instruction on working with data, program structure, control flow, functions, and exceptions
Object-oriented programming with Python
Using Python to access relational databases such as MySQL
Documentation, testing, debugging and improving program reliability
Using iteration to solve various systems programming problems
Network programming, server-side programming, and client-side programming
Handling data on the internet and XML interfacing and processing
Accessing C library functions with ctypes
Embedding the Python interpreter into other applications, and integrating Python with COM on Windows
The Big Nerd Ranch incorporates intensive training classes for Unix and Mac OS X programmers in a retreat setting outside Atlanta, GA. Class price of $3500 includes lodging, all meals, original instruction materials, 24-hour lab access, and transportation to and from the Atlanta airport. Students are encouraged to bring independent projects to class, allowing for input from classmates and individual instructor attention. For more information, call (404) 527-6211 or visit Big Nerd Ranch.
###