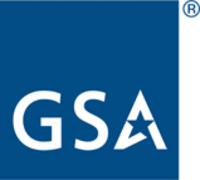 (Vocus) March 31, 2009
Washington -- The U.S. General Services Administration (GSA) today announced that CGI Federal has been awarded a five year task order contract, valued up to $46 million, to update the agency's legacy Billing and Accounts Receivable (BAAR) modules.
Under the terms of the contract, CGI Federal will support GSA in creating new accounts receivable and billing modules to establish standard accounting business processes across GSA. These modules will also address federal compliance issues identified by Financial Systems Integration Office (FSIO) standards, the Federal Information Security Management Act (FISMA), Federal Financial Management Improvement Act (FFMIA), Financial Management Enterprise Architecture (FMEA), and other federal rules and regulations to support GSA's capabilities as a Financial Management Line of Business (FMLOB).
Once the BAAR implementation of Momentum Financials™ takes place it will:

Establish standard accounting business processes across GSA
Produce electronic bills for GSA's many business lines in large volumes
Facilitate easier upgrades of government rules and guidelines
Support new technologies that eliminate manual processes
Meet increasing security requirements
Support GSA's financial management enterprise architecture.
CGI Federal currently supports the operations and maintenance of GSA's financial system of record Pegasys.
GSA provides a centralized delivery system of products and services to the federal government, leveraging its enormous buying power to get the best value for taxpayers.

Founded in 1949, GSA manages more than one-fourth of the government's total procurement dollars and influences the management of $500 billion in federal assets, including 8,600 government-owned or leased buildings and 213,000 vehicles.
GSA helps preserve our past and define our future, as a steward of more than 480 historic properties, and as manager of USA.gov, the official portal to federal government information and services.
GSA's mission to provide superior workplaces, expert technology solutions, acquisition services, purchasing and E-Gov travel solutions and management policies, at best value, allows federal agencies to focus on their core missions.
Did You Know? GSA (http://www.gsa.gov) manages the federal relay contract which provides nationwide telecommunications relay service for the hearing and/or speech impaired.
Contact: Diane Merriett (202) 501-1231
###