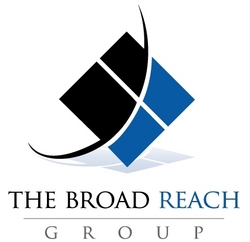 We fundamentally care about people, and we know how to quickly identify processes that are broken. We have innovative ways to help businesses survive, and even capitalize in bad economies.
Seattle, WA (PRWEB) April 14, 2009
Innovative, Seattle area business consulting firm, The Broad Reach Group, http://thebroadreachgroup.com , is using a swat-team-fast approach to helping companies survive, even thrive in this economy. "The old way of consulting no longer works," says founder Jonathan Koshar, a former AT&T executive known as "Mr. Turn Around" for his work in Washington DC, Bermuda, Barbados, and with other clients. As Puget Sound's jobless rate and company bankruptcies skyrocket, many companies are now taking a second look at business consultants as their secret weapon. "There's a very important role for business consultants in this economy," says Jennifer Kilgus, the former Region 10 Administrator (WA, OR, ID, AK) of the Small Business Administration (SBA). "Companies are so focused on survival, they aren't thinking about the long term." She says businesses need to remind customers they're still there and ready to provide services. Nancy Porzio, acting Region 10 Administrator of the SBA, says she's a firm believer in how private business consultants can provide a fresh perspective on opportunities not otherwise seen. "In my opinion, any kind of business assistance small business owners can get, the better off they are. The SBA offers many outstanding, free services and we do not compete with private consultants," says Porzio. "Business consultants can take a company to the next level. They have a more specialized experience. In this economy, businesses can't afford to waste time."
"In recessions, smaller companies are faster at shifting direction and recognizing opportunities," says Senior Economic Forecast Analyst for Washington's Office of Financial Management, Bob Baker. But, he says, they may need help refocusing. "When people are experiencing 'bad' stress, their cognitive ability actually diminishes, so they're more likely to make bad choices. They need to be able to refocus to engage the 'good' stress that fuels opportunity and profit." Baker adds, "I see the need for business consulting services in this economy."
The Broad Reach Group consultants left behind blue chip success to start their own, boutique firm, devoted to sharing what they learned at the top. And they do it with unconventional style--a swat-team-fast, one-stop-shop, using experience and innovation to get results. "The last thing companies need now is analysis paralysis," says founder Jonathan Koshar. "Expensive power point presentations, huge overhead costs and overinflated consultant fees are unrealistic." Indeed his team seems to shun traditional ways of consulting:

There Is Such Thing As A Free Lunch--Koshar often takes prospective clients to lunch and asks them, "What's keeping you up at night?" "We have a passion for taking away a business owner's pain. To them the problem seems huge until they really talk it through." says Koshar.
One-Stop-Shop--Unlike most consulting companies, The Broad Reach Group does not employ junior consultants. Instead, clients work directly with top business experts in a wide range of skills ---finance, high-level leadership, human resources, organizing, scheduling, design, training, budgets, management, presentations, public relations and strategy. They can advise, or fill-in temporarily at a fraction of the price it would take to fill the position full-time. Clients don't have to hire several business consulting firms for different needs.
No Overhead costs--The Broad Reach Group doesn't pass along costs for fancy offices, expansive views, break rooms or designer lobby furniture, because they don't have those luxuries---or want them.
No Huge Mark-Ups--Many consulting companies boost fees up to six times what the hired consultant actually makes.
Fast, Accurate Diagnosis-Simple Plans-Fast Results--Struggling companies need speed and efficiency in diagnosing and treating a problem. Having a diverse group of consultants that are part of the team and not competitors to each other is the key to moving swiftly.
Comprehensive, Compassionate Approach--"This economy demands it, and our team has always operated with a holistic approach to our clients," says The Broad Reach Group's, Kathy Lindenbaum. She is a former HR executive with an extensive background in management and employee communications. And her master's degree in counseling often comes in handy. "We surround our clients with support, and help them develop targeted, timely solutions," she says. Jennifer Edson, an accounting specialist with The Broad Reach Group, says clients are visibly relieved after their initial consultation. "We really listen to them and isolate the problem." Former AT&T Wireless Senior Vice President, Jim Bennett, another specialist with The Broad Reach Group, says, "We fundamentally care about people, and we know how to quickly identify processes that are broken. We have innovative ways to help businesses survive, and even capitalize in bad economies."
No Victims--Perpetually good-humored, the founder of the Seattle based, The Broad Reach Group says, "The winners in this economy will be those who refuse to be victims." Jonathan Koshar says, "Survivors have a strategy, and, if need be, get help. Many of our clients know the problem. They just can't tackle it because they're so busy with day-to-day operations. But in these times, passion will no longer sustain a business. A solid business plan can." Says Koshar, "When it's darkest, that's when you need help. Ask yourself, 'what does my business mean to me?' Develop a plan. Then go fight for it."
Innovation. Experience. Results.
The Broad Reach Group, LLC
117 E. Louisa Street, Suite 378
Seattle, WA 98102
Phone: 425-533-4015
http://thebroadreachgroup.com
Media:
Shirley Hancock
503.781.4234
Shirley.Hancock (at) comcast (dot) net
###