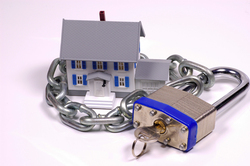 Cardiff, UK (PRWEB) April 1, 2009
British householders are overpaying on home insurance by a staggering £1.3billion every year, according to Confused.com.*
Despite having discovered how easy it is to compare products and prices online for car insurance, and making substantial savings by doing so**, consumers are not applying the same approach to their home insurance.
Confused.com found that, in 2008, just 7% of motor customers, who were also homeowners, checked to see if they could find a better deal online for their home insurance; leaving a whopping 93% who did not apply this savvy shopper logic to their home insurance.
The average saving on home insurance for Confused.com customers was £185 in 2008, suggesting that many homeowners could, very simply and quickly, save themselves money and ensure that they continue to have a home insurance policy that suits their circumstances.
Darren Black, head of home contents insurance at Confused.com, says: "Almost 44% of UK homeowners have not reviewed their home insurance policies in the last five years, yet 65% of motorists say they have used comparison sites to ensure they get the right deal for their car insurance. *** It is unlikely Britons care more about their cars than their homes - but they could be a little too trusting that the home insurance policy they took out several years ago is still the right policy at the right price."
Confused.com also warns that homeowners who are not checking their house insurance policies on a regular basis could also find that their policies are no longer suitable for their circumstances. This could cost them if they realise too late; specifically when they come to make a claim. As a general rule, it pays to check any insurance policy on a regular, or at least on an annual, basis. That way, consumers are unlikely to receive any nasty surprises when they least need them.
*Assumptions use - 44% (source Mintel) of 16 million homeowners, who have not reviewed their home insurance, in the UK multiplied by average home insurance saving by Confused.com customers in 2008 of £185.25
**Source: Confused.com - average saving on car insurance for confused.com customers in 2008 was £206.16
*** Mintel Home Insurance report, 2008 and Mintel Aggregator report, 2008
For further information please contact:
Press office, Confused.com: 02920 434 398
Joanna Harte/ Gug Kyriacou, Polhill Communications: 020 7655 0550
Notes to editors
About Confused.com:
Confused.com is one of the UK's biggest and most popular price comparison services. Launched in 2002, it generates over one million quotes per month. It has expanded its range of comparison products over the last couple of years to include home insurance, contents insurance, travel insurance, pet insurance, van insurance, motorbike insurance, breakdown cover and energy, as well as financial services products including credit cards, loans, mortgages and life insurance.
Confused.com has a panel of 60 home insurers - its typical customer saves £185.25**** on their annual home insurance policy.
Confused.com is not a supplier, insurance company or broker. It provides a free, objective and unbiased comparison service. By using cutting-edge technology, it has developed a series of intelligent web-based solutions that evaluate a number of risk factors to help customers with their decision-making, subsequently finding them great deals on a wide-range of insurance products, financial services, utilities and more. Confused.com's service is based on the most up-to-date information provided by UK suppliers and industry regulators.
Confused.com is owned by the Admiral Group plc. Admiral listed on the London Stock Exchange in September 2004. Confused.com is regulated by the FSA.
**** Based on the average customer savings made in 2008.
###