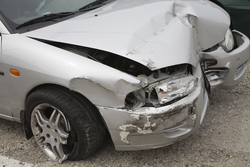 Cardiff (PRWEB) April 1, 2009
Insurance specialists, Confused.com, have commented on Today's fuel duty increase.
Will Thomas, head of Car Insurance, said:
"Fuel duty increased by 2 pence per litre today - the second rise since July 2008, despite the fact that Gordon Brown promised not to raise fuel duty for a year. This latest rise will mean that 66 pence of an average litre of fuel will be pocketed by the Treasury.
"This fuel duty rise will not only affect drivers, but will eventually filter down to affect all end users. All services will be affected as businesses attempt to absorb increased running costs, and consumers increasingly find that public transport and delivery of goods will become more expensive.
"Motorists need to plan for these increased running costs to ensure that they can afford to keep their vehicles on the road in the future. One of the best ways to reduce running costs is for motorists to ensure that they check comparison websites for better deals on their car insurance quotes. With the average customer saving £206.16 through Confused.com in 2008, there is no better reason for motorists to start making some savings on an ever more expensive pastime - a worry which becomes even more pronounced in these times of economic uncertainty."
For further information please contact:
Press office, Confused.com: 02920 434 398
Joanna Harte/ Gug Kyriacou, Polhill Communications: 020 7655 0550
Notes to editors
About Confused.com:
Confused.com is one of the UK's biggest and most popular price comparison services. Launched in 2002, it generates over one million quotes per month. It has expanded its range of comparison products over the last couple of years to include home insurance, travel insurance, pet insurance, van insurance, motorbike insurance, breakdown cover and energy, as well as financial services products including credit cards, loans, mortgages and life insurance.
Confused.com has a panel of 83 motor insurers, its typical customer saves up £206.16* on their annual car insurance policy.
Confused.com is not a supplier, insurance company or broker. It provides a free, objective and unbiased comparison service. By using cutting-edge technology, it has developed a series of intelligent web-based solutions that evaluate a number of risk factors to help customers with their decision-making, subsequently finding them great deals on a wide-range of insurance products, financial services, utilities and more. Confused.com's service is based on the most up-to-date information provided by UK suppliers and industry regulators.
Confused.com is owned by the Admiral Group plc. Admiral listed on the London Stock Exchange in September 2004. Confused.com is regulated by the FSA.
*Based on the average customer savings made in 2008
###