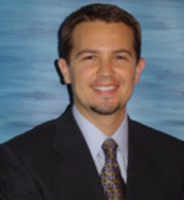 Best Website: Simple Steps to Successful Websites
Orlando, FL (PRWEB) April 15, 2009
The "World's Shortest Complete Book, How to Create Websites That Make Money" by world-famous web entrepreneur and best-selling author Nelson Bates, is available completely free starting today. Click here for the short-book BestWebsite.com/shortbook.pdf.
The short-book shows the best way one person can create a Web business that earns $10,000 to $20,000 per month in profit. Nelson Bates learned how to do this after 14 years of founding and building some of the Web's most-successful websites.
The short-book is essentially the cliffs-notes to his Amazon® Best-Seller "Best Website: Simple Steps to Successful Websites" book (released in 2008 available printed, Kindle, or iPhone.)
Free Web Marketing Articles, Newsletter and Videos
http://www.BestWebsite.com (United States)
http://www.BestWebsiteCA.com (Canada)
http://www.BestWebsiteTips.co.uk (United Kingdom)
http://www.BestWebsiteAU.com (Australia)
Nelson Bates is a best-selling author, world-famous Internet Marketer, and founder of some of the Web's most successful websites. He built the Internet's largest marketplace to buy and sell website businesses (BuySellWebsite® LLC), developed the most-used Website Appraisal™ system for valuing Internet businesses and has worked as a Web Master for Walt Disney World®.
He is known for giving useful, simple advice about how-to build successful websites that make REAL money. Nelson believes in teaching what others do not; the "specific" Simple Steps to Successful Websites.
Full Bio here http://bestwebsite.com/about/
###