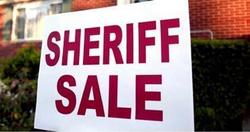 Washington, DC (PRWEB) April 2, 2009
Property Tax Liens are currently providing investors with lucrative and secure yields. What is a Property Tax Lien? In most parts of the country, if a homeowner or commercial property owner fails to pay property taxes, the county will issue a tax lien on that property. The local county government needs that tax revenue to keep providing services to its constituents so it can't wait for payment. To get the revenue, many counties sell the tax lien at auction.
In this real estate market, tax defaults have sky-rocketed, providing historically high numbers of tax liens. This has greatly increased the opportunities to invest without risk in high-yielding tax lien certificates.
Why is investing in Tax Lien a good idea? Savvy investors have been profiting from tax liens for years. Here are just a few of the benefits:
Superior Returns: The rate of return on a tax lien can be much higher than alternative investments such as stocks or bonds.
Low Risk: Tax liens are increasingly safer than other forms of investments due to CEPs risk-free real estate equity position of 85% or greater. The interest CEP earns is guaranteed by state government laws. If CEP must foreclose, those same laws allow the right to foreclose and receive clear title to the property.
Potential for Windfall Profits: Although the majority of tax liens are redeemed before a property is foreclosed, if the lien is not paid off with interest and fees, CEP can own the property via foreclosure and paying off any additional taxes due. This windfall can net Commercial Equity Partners a property at up to 90% below market value and when that happens, investors earn.
Benefits of CEP Property Tax Lien Investment:
No Load Investment - there are no fees for investing
High Fixed Yield - much higher than banks rates and compounded monthly for a higher APY.
Invest like the Institutional Investors - Real Estate Tax Liens are included in investment portfolios of major banks and brokerage houses. These institutions then pay investors a 3% return.
Security - All CEPs liens are secured by real property. Every property has an assessed value by a local government at 10 to 100 times the amount of the lien. Liens are issued by country and city governments for non-payment of property taxes. The liens under state law take first position over the mortgages, HOA, mechanic liens and this provides us a strong secured position.
Fixed Principle - Principal value of investment does not vary unlike stocks and bonds.
###