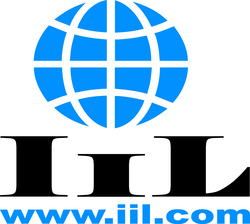 New York, NY (PRWEB) April 1, 2009
International Institute for Learning, Inc. (IIL) today announced a significant contribution to PMINYC, the New York City Chapter of the Project Management Institute (PMI), becoming the organization's first and only Diamond Sponsor-the highest category of sponsorship available. With IIL's sponsorship, the PMINYC Chapter hopes to offer enhanced education and networking initiatives for the Chapter's 2,600-plus membership base.
"We are honored to support the efforts of the PMINYC Chapter and the wide-ranging opportunities it brings to the New York City project management community," said E. Laverne Johnson, Founder, CEO and President of IIL. "PMINYC's mission to grow their membership not only in numbers, but also in knowledge, in skill, and in competence, is in perfect alignment with our own corporate philosophy. We have a profound appreciation for the work of this chapter and we welcome the opportunity to build a stronger relationship with our New York City clients at this critical level."
IIL has long been a supporter of PMINYC, hosting the Chapter's meetings in the IIL Learning Center at the company's headquarters in the early days of the chapter's formation. The Chapter held monthly meetings at the IIL Learning Center until growth demanded they seek a new space for meetings and events. Since then, IIL has partnered extensively with the chapter to offer its services at Professional Development Days and Chapter meetings, in addition to arranging speakers on a wide variety of topics.
"PMINYC's theme for 2009 is 'Building Bridges for Our Future;' this includes building bridges across our Rivers, across our Oceans and across our Communities-or R-O-C as we call it. We believe we can truly "ROC" NYC with the PMINYC Chapter and all it has to offer," said Beth Ouellette, PMINYC Chapter President. "Partnering with IIL as our Diamond Sponsor advances all of these targets. In our world today, we have many challenges, and it is logical to forge partnerships which are mutually beneficial and fruitful."
She added, "The additional offerings and value-add, along with the high quality that IIL brings to the table, is just the right mix to create tremendous possibilities for the NYC project management community. We are delighted and excited about the bridge we are building for our future."
IIL is the leading provider of training products and consulting services in project management. IIL's project management curriculum provides a systematic, process-oriented approach that covers every aspect of project, program and portfolio management. IIL is a chartered Registered Education Provider (R.E.P.), member of the PMI's Corporate Council and is a PMI Silver Alliance Circle Member.
IIL's mission is to embody three key values - Intelligence, Integrity and Innovation - in empowering individuals and organizations to advance their skills and abilities, increase collective knowledge and capabilities, and operate more efficiently and effectively.
For more information regarding IIL's products, services, curriculum, and free webinars, visit http://www.iil.com.
About International Institute for Learning, Inc. (IIL)
International Institute for Learning, Inc. (IIL) is a global leader in professional training and comprehensive consulting services in the areas of Project, Program, and Portfolio Management, PRINCE2™, Business Analysis, Microsoft® Office Project and Project Server, and Lean Six Sigma. In addition to its many course offerings, productivity tools, and professional certification pathways, IIL leads the way in customized course development. Its Many Methods of Learning™ enable IIL companies in more than 18 major countries around the world to deliver Innovative, effective, and consistent training solutions via a variety of learning platforms (traditional classroom, virtual classroom and on-demand training). IIL is an IIBA™ endorsed education provider, a PMI® charter global registered education provider, a member of PMI's Silver Alliance Circle, and a member of PMI's Corporate Council. For more information, visit http://www.iil.com or call 800-325-1533. For free webinars and resources, visit http://www.iil.com/freeresources. Also visit IIL's PM portal http://www.allpm.com.
About Project Management Institute New York City Chapter
PMINYC is the New York City Chapter of PMI, the Project Management Institute. The Chapter provides a venue to allow Project Managers, and those interested in the Project Management profession to learn, advance their skills, contribute to and network with other professionals. The Chapter is a leadership center that inspires and empowers its members in the science and art of project management, thus increasing their professional, personal and corporate advantage in the global community of New York City. For more information, visit http://www.pminyc.org.
# # #