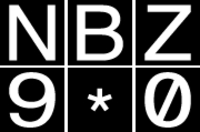 Milano, Italy (PRWEB) April 1, 2009
In occasion of Earth Day 2009 (April 22, 2009), the international beauty & makeup magazine NineByZero gives out three (3) ad pages in  their online magazine distribution (PDF with 20.000+ subscribed readers/month) exclusively to 100% eco-friendly, organic, all-natural beauty, bath & body, skincare and cosmetics brands. Those interested can send their website link or their press kit using this online form: http://blog.ninebyzero.com/contacts - specify EARTH09 in your message.
The three lucky brands that will enjoy a free ad page will be chosen with unappealable decision by the NineByZero editorial staff. The deadline is April 22th 2009, and the three earth-friendly brands will each have a gratuitous ad page (size: 800x500 px - res. 72 dpi - color RGB) with a link to their website. You can browse the online complete archive of past NineByZero issues visiting the "Free Beauty Magazine" section of the blog.
Moreover, concurrent to COSMOPROF 2009 in Bologna (Italy), NineByZero Beauty Magazine launches MAKEUP CONTEST NETWORK . Makeup pros and amateurs can send videos of their work which have been published on their own website or video portals (i.e. Youtube, Vimeo ecc.). A jury composed of the NineByZero editiorial staff, selected beauty bloggers and professional makeup artists will choose the best hobbyst makeup artist's video each month to be hosted on the magazine's blog, and the best professional makeup artist's video to be published in the PDF magazine along with a multi-page interview. You can find all the info at http://www.makeupcontest.net.
About NineByZero Beauty Magazine
NineByZero is a magazine about beauty, makeup and wellness, published by NineByZero Group since 2007 as an online PDF/blog format and, since January 2009, as an eco-friendly DVD distributed in over 150 SPAs, hotels, beauty bars, and department stores, each month generating more than 90.000 readers. The audience characteristics are as follows: female age: 18-49; HHI $40k+; country of origin: (70%) USA+CANADA, (20%) U.K. and (10%) OTHER COUNTRIES. Topics discussed monthly in the magazine and daily in the blog are: Beauty and Make-up , Skin care, Hair care, Health and wellness, Fashion and style , Events and places , Lifestyle, Interviews and reports.
Visit http://blog.ninebyzero.com for more info.
###