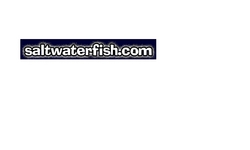 As a writer, I have often found experts for various articles on which I was working by posting a thread in a specific category of a bulletin board and seeing who responds
Fort Pierce, Fl (PRWEB) April 8, 2009
Marine aquarium hobbyists have a great track record when it comes to helping themselves, and, through the marine aquarium online forums, they are great at helping other hobbyists and the hobby in general. In particular, marine aquarists are good at finding information about how to set-up and keep a thriving saltwater aquarium because, let's face it, there really are no instruction manuals in this hobby. Sure, there are some fantastic books that can really help, but when it comes to the definitive answer of how to plumb a UV sterilizer (in-line with your return or on a closed loop off your sump?) or where to place returns and power heads to create the perfect flow pattern, the hobbyist often has to find this information on his or her own.
Scott Hughes, Owner of Saltwaterfish.com, points out how marine aquarium hobbyists utilize the web to maximize their knowledge and enjoyment. The Internet has proven a phenomenal resource for today's marine aquarist. The Internet gives access to nearly limitless information at any time of the day or night. While there are a number of good sites that are driven by content written by "professionals", there are also countless several forums where the content is generated by hobbyists for hobbyists.
With over 2.8 million posts, Saltwaterfish.com is a great resource for lovers of saltwater fish and reef keepers. Marine aquarium forums or bulletin boards, like the one at Saltwaterfish.com, are remarkable resources filled with information based on actual experience. While the people answering the questions on the boards may not be published authors, they are often people with practical, real-world experience and a self-motivated desire to share that experience specific to the questions you ask. "As a writer, I have often found experts for various articles on which I was working by posting a thread in a specific category of a bulletin board and seeing who responds" said Ret Talbot.
http://www.saltwaterfish.com/vb/
Saltwaterfish.com has also expanded their aquarium supply product lines. Visitors now have a wide selection of corals, inverts, and other tank supply products to enhance their experience.
About SaltwaterFish.com
Saltwaterfish.com has been online for over 10 years, providing the highest quality products on the internet. Started by hobbyists who wanted to share this fulfilling hobby, they have been a leader in Saltwater and Marine aquarium products since their inception, and continue to pioneer new techniques to bring high quality livestock to the hobbyist.. Saltwaterfish.com is a resource for hobbyist with an extensive selection of Saltwater Fish, Aquarium Supplies, Coral, Invertebrates, Live Rock, and Aquarium Supplies.
Scott Hughes, CEO, has personally visited the fishing villages where their livestock is caught to ensure that the techniques used for capturing the fish is responsibly done with minimum impact on the animals and the environment.With their 10,000 square foot facility and environmentally friendly capture techniques; Saltwaterfish.com has the best livestock, shipping and packing in the business, The company keeps their prices low because they import directly from overseas with no middlemen, and then sell directly to the hobbyist. That means higher quality livestock, and less stress on the fish through the chain of custody.
http://www.saltwaterfish.com/site_11_03/flvs/Welcome.flv
Scott Hughes
CEO
Saltwaterfish.com
http://www.saltwaterfish.com
###